myenergi and McMurtry Automotive, two of the biggest names in the electric vehicle space, have announced a strategic collaboration to share knowledge and showcase their industry-leading technologies.
The agreement will see both companies unite across a series of ground-breaking initiatives, with myenergi branding set to appear on the world-famous and record-breaking Spéirling fan car.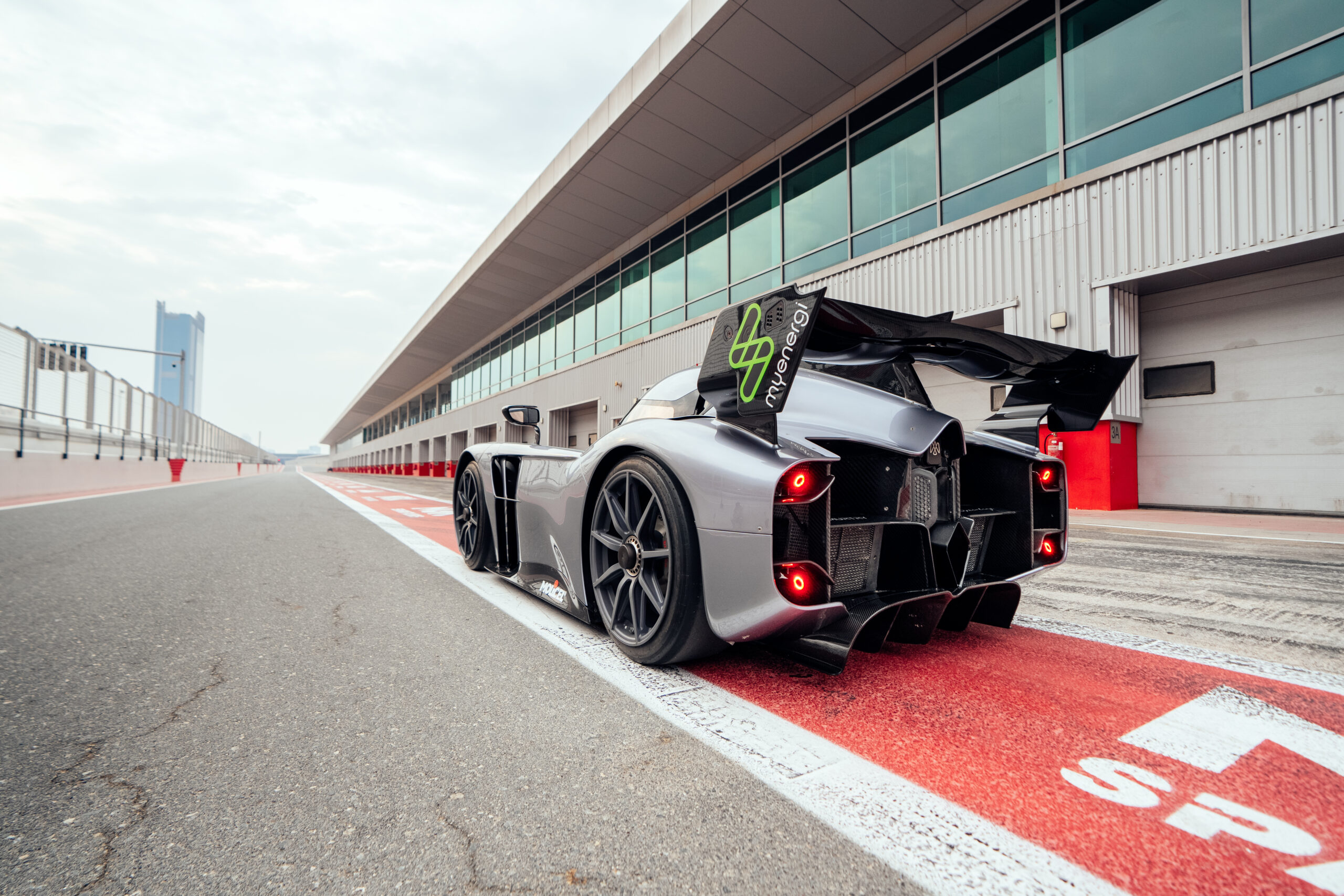 Renowned for its solar-compatible zappi EV charger, myenergi sets the standards in green home energy innovation. Having pioneered an extensive portfolio of eco-smart home energy technologies, the business has already sold more than 500,000 devices worldwide and was recently recognised as one of the UK's top ten fastest-growing companies.
McMurtry Automotive is recognised the world over for its Spéirling fan car. The 1,000bhp electric single seater, piloted by former F1 driver Max Chilton, set a new hill climb record at the 2022 Goodwood Festival of Speed and has since demonstrated a world beating 0-60mph time of just 1.40 seconds.
Together, the two companies are entering into an agreement to share knowledge, expertise and engineering prowess, in a bid to further accelerate the transition to electrification. While myenergi branding will appear on the Spéirling fan car, the engineering teams will also collaborate across a number of game-changing initiatives.
Jordan Brompton, co-founder and CMO of myenergi, commented: "Our mission is to pioneer a simple transition to renewable energy, so we are incredibly excited to be partnering with a fellow pioneer that is working on that same transition with what is arguably the world's most exciting electric car. We are very clear that, to reach mass adoption, our message needs to reach beyond early adopters and to a new audience. The partnership with McMurtry Automotive gives us that reach to a whole new legion of future fans."
Thomas Yates, Managing Director of McMurtry Automotive, added: "The collaboration was born after the two companies met in 2022. It was clear we both shared a desire to showcase the best of British-engineered EV products on the world stage. We're very excited for myenergi to joining us for the challenge to break more four wheeled records with the McMurtry Spéirling.

Over the coming months, myenergi branding will start to appear on the Spéirling fan car as we travel across the UK and worldwide to showcase the pinnacle of electric capability. We've also got a few surprises up our sleeves in terms of secret projects and activations. Keep your ears to the ground – you really won't want to miss a second!"
The Spéirling fan car first appeared with myenergi branding at an exclusive VIP event in Dubai earlier this month (March 1). Over the next two years, the car will be showcased at events and exhibitions around the world, making appearances in the UK, Germany, the USA and further afield.
To find out more about McMurtry Automotive, or the Spéirling fan car, visit www.mcmurtry.com.