Children's author, zumba instructor, radio presenter, mother, award-winner… eco warrior. Jordan Brompton has achieved many remarkable feats both before and since co-founding myenergi, the most recent of which being collaborators of World EV day, What Cars 1st Electric Car Awards, a New Eco office space, and working with the incredible Charley Boorman!
We're extremely proud of our hard-working, passionate Marketing Director, and for good reason. 
Jordan has followed and pursued her passion for renewable energy and sustainability throughout her life, and continues to strive to achieve the myenergi mission: to create a kinder, more sustainable future for our planet.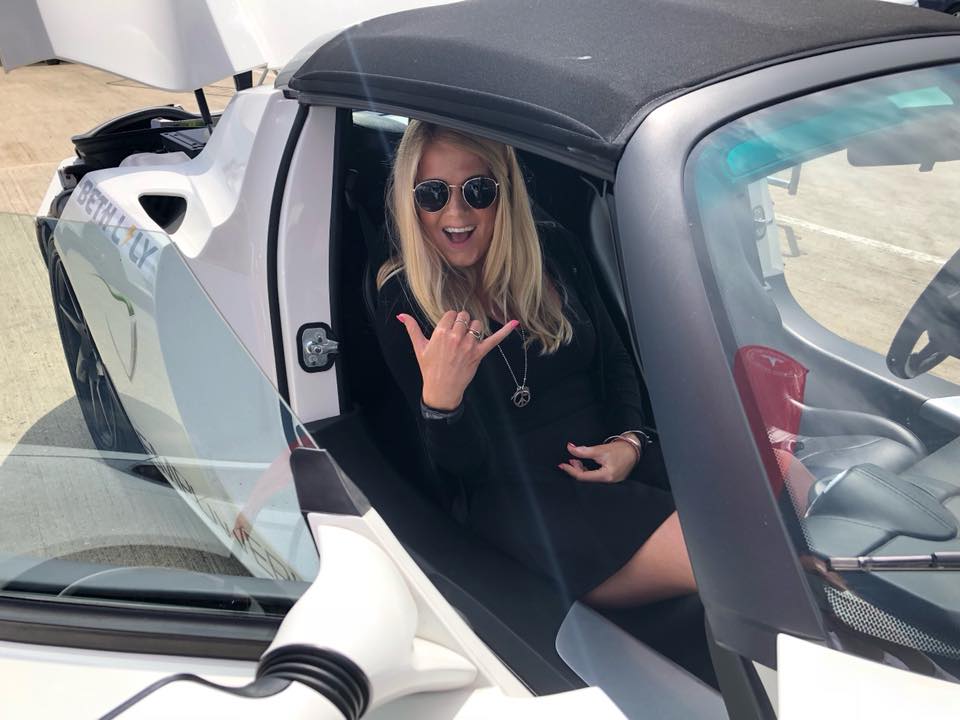 Jordan Brompton in an EV 2016
Jordan & myenergi: Where it all began
Lee Sutton and Jordan Brompton joined forces in 2016 because they both realised they shared a mutual passion for innovation and sustainability, together with their opposing strengths they had the foundation to create something special which was to be 'myenergi'.
"We started by buying second hand pieces of machinery because we we're a start up with only 6 people to our team".  Based in a small village In the Lincolnshire Wolds, we then started renting a unit with very limited space and resources.
Inventing the myenergi product family, Jordan and the team wanted to allow the customer to have "full flexibility and control of their energy systems from anywhere in the world".
"Products in this sector were behind and dated with the evolving market". This gap accelerated Lee, Jordan and their teams' vision to provide sustainable alternatives which could be easy to use, easy to install and allow the customer to make large savings on utility bills… in 2016 this was unheard of!
"Our products have taken the Electric Vehicle Charging & Domestic Renewable Energy space by storm" Jordan explains.
Manufacturing in the UK and shipping over 70,000 devices in only 4 years and signing up thousands of customers to their app and online forum. We now employ over 90+ staff and create jobs for over 900 installers in the UK alone.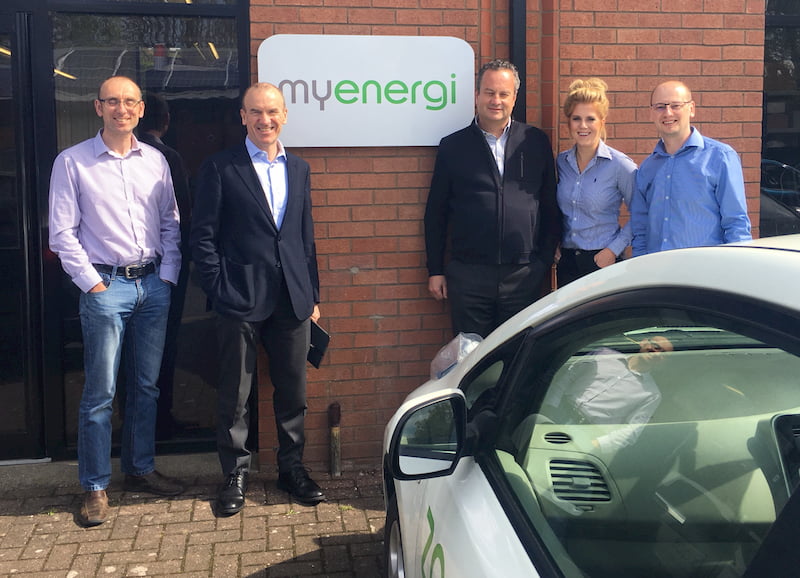 Jordan Brompton, Lee Sutton, Sir Terry Leahy, Bill Currie, and Andy McKay 2017
Passion for the industry
"This development really excited me as I knew there was a range of products with electric vehicles. I had built some very strong connections in the renewable energy world and it was great to rekindle these relationships."
With heaps of passion and enthusiasm for the journey ahead, Jordan began reaching out to wholesalers, distributors, bloggers and early adopters, and it was not long before myenergi gained momentum.
"I have to wholeheartedly believe in what I'm selling, and when I met Lee and saw how amazing the products were, I was in," says Jordan. "Lee and the team are a group of people with phenomenal ideas. I may have fallen into the industry, but my passion and love for it told me it's where I belong.
"Here we are, a couple of years down the line and growing ridiculously fast. I found my place and understood it very quickly. It felt (and still feels) great to sell a product that is saving people money and is positioned within the renewable industry."
Renewable energy
Jordan cares deeply about the environment and fights determinedly to create a safer, more sustainable future for our planet. This makes her the perfect fit to lead our Green Team to continue doing great things in the renewable energy industry, a sector that Jordan says is amazing to operate in.
"I've made some great friends in the renewables industry. Everyone knows one another, even globally, it's that tight a community," she says.
"It's a sector that is doing so much good in the world, which in-turn attracts a certain type of person. This industry wants people that are genuinely trying to make a difference."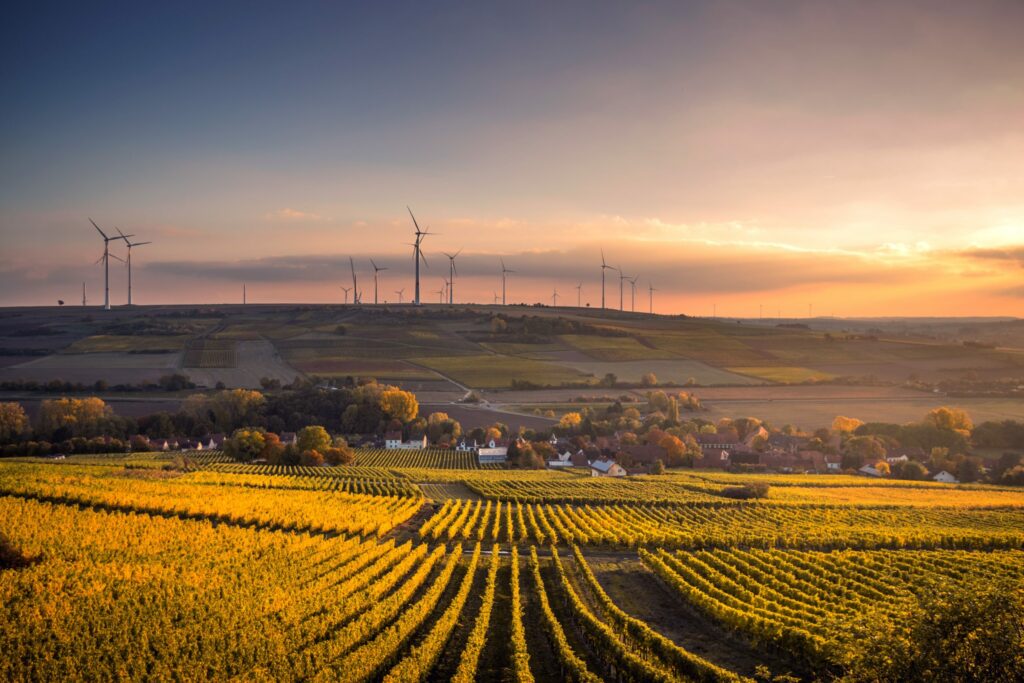 Innovation and dedication
"We're in it for a long time and are always trying to innovate and foresee what the future holds in order to be ten steps ahead of the competition," says our co-founder, Jordan. 
The myenergi team have always worked hard to provide the very best service and products for fellow renewable energy enthusiasts and eco warriors.
Jordan says: "We have a fantastic relationship with our customers, and often speak with them to find out what they're looking for. We're creating robust, innovative and money-saving products, which means we need to know which way the market is heading before it does."
Building the Green Team
Myenergi has gone from strength to strength in the last four years. Jordan describes building a team as the biggest challenge, but also the most rewarding. She says: "Finding the right people and building your core team, especially when growing so quickly, is never easy.
"We've been very lucky with our wonderful team: the guys we've got are unbelievable. Lee and I look for people who are passionate, hard-working, loyal and up for a challenge. Because of the exciting nature of myenergi, we've attracted the right people.
"You can teach the skills and give people the experience, but passion comes naturally. That's where we, as leaders, have to keep the momentum."
When asked what surprised her the most, Jordan said: "The speed of the growth. I'm quite an ambitious person and have always known how huge myenergi can be. There's no denying that it can be one of the biggest, most household names, but I didn't expect it to move as quickly as it is. That's been the biggest wow factor for me."
Recently Jordan and the myenergi team have built new relationships all over the globe. With 2 myenergi offices in Europe, expanding departments and offices in the UK and external friendships forming, it is enevitable that more and more people are hearing about the wonderful mission of the myenergi team. One of them being the well known actor Charley Boorman recognised from his motoring experiences around the globe with good friend Ewan McGreggor and the "long way" TV series.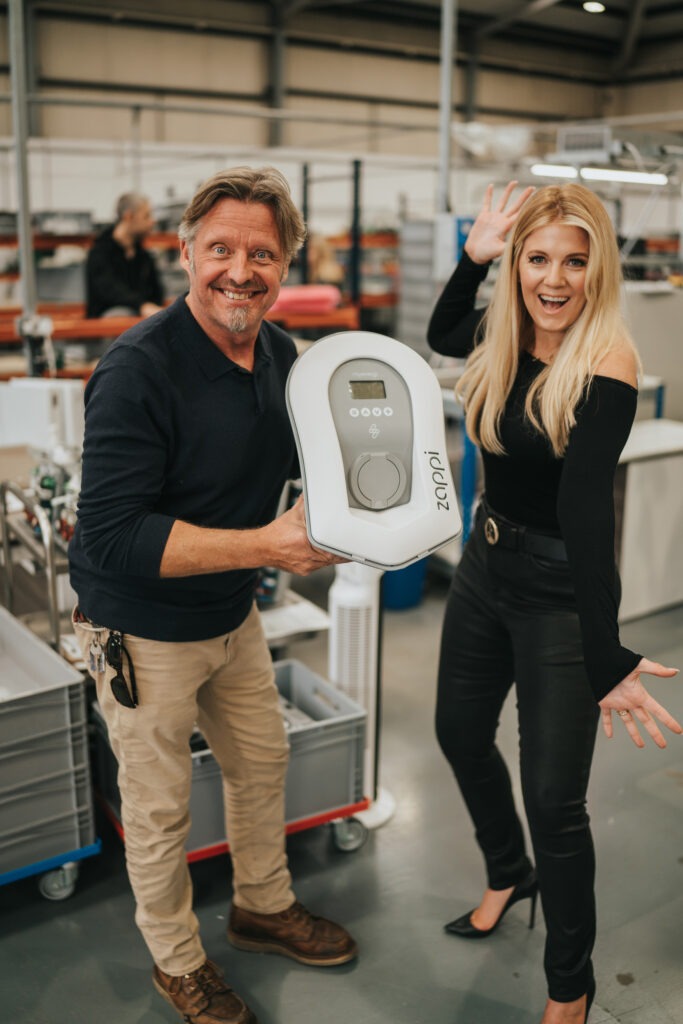 Charley Boorman & Jordan Brompton at the myenergi manufacturing warehouse
The story behind the growth
While Jordan and our Green Team's seemingly limitless passion and dedication for the cause has been a huge factor in myenergi's growth, Jordan also puts this achievement down to the increased focus on renewable energy.
"It's becoming common knowledge that we, as a species, have gone too far. With the internet and social media, there's no hiding anymore – the government can't pull the wool over our eyes when it comes to climate change.
"People want the best for their kids' futures, and the change is being driven from the end customer. They've made their minds up and want change. For me, it's a revolution; an awakening of the people that's driving the businesses and policymakers."
Creating a more sustainable future for our children
2019 has been a huge year for Jordan, who welcomed her beautiful baby daughter, Bonnie, to the world in June. Bonnie rather fittingly timed her arrival very shortly after her fantastic mother published her first children's book: Sparki and the journey to Earth.
This book is the first in a series of stories from Jordan, marking the commencement of a real passion project of our co-founder.
"It's been so much fun writing it," Jordan said at the time of Sparki and the journey to Earth's release. "I've had the idea since myenergi started; the way that the stars have aligned for it just feels so right.
"It's a nice way of educating and inspiring children, telling them that they're the ones that have to make the changes moving forwards."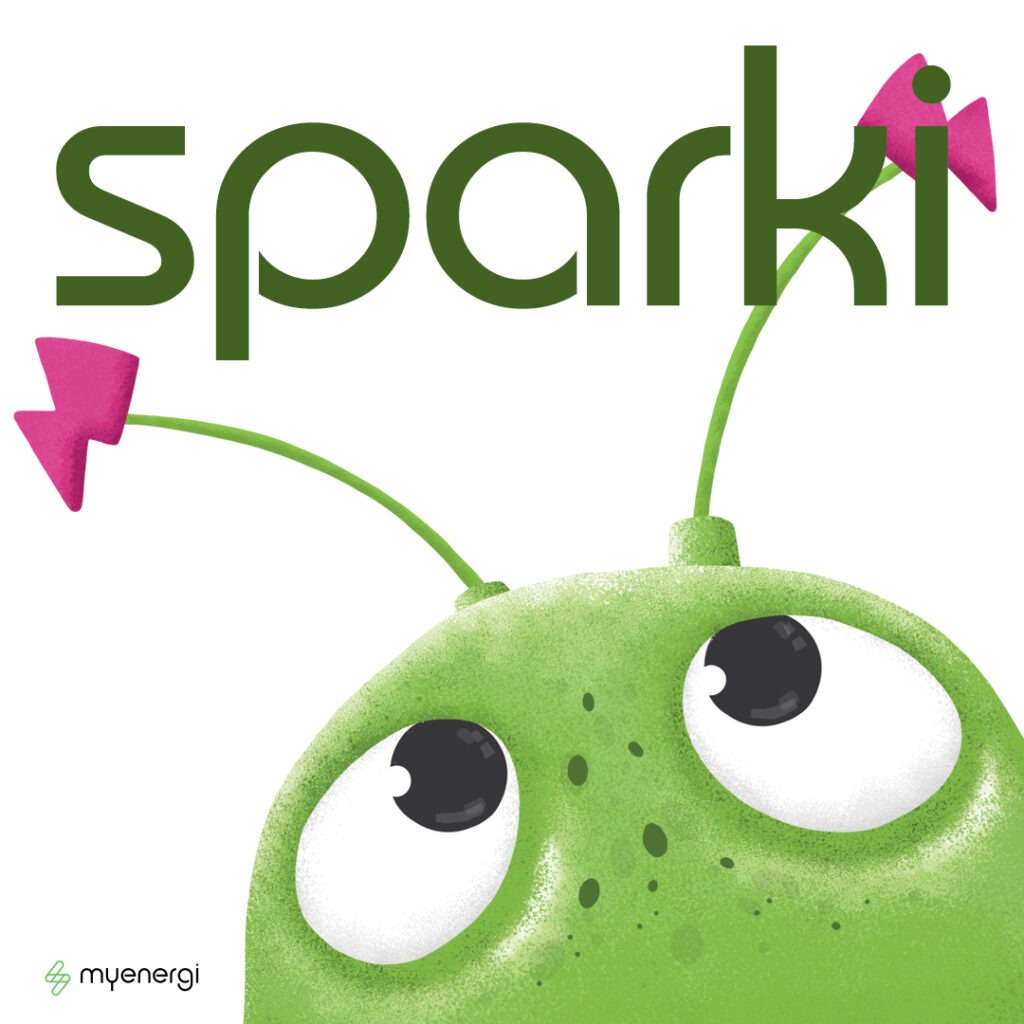 Childrens book – Sparki and the Journi to Earth
The Future
Plans have exceeded all targets, we are now manufacturing in a 35,000sqft facility producing over 1000 units+ per week and have a new bespoke factory and office being built and we are still growing rapidly.
We have recruited more staff from the local area, trained and up-skilled the workforce. This is on a scale we never believed we could achieve so soon!
We have invested in new machinery, new IT systems and business structures.
As market leaders in the eco industry, Jordan is fully aware of the pressures on myenergi to stay ahead of competitors, but this only drives our co-founder to continue motivating and growing our team.
"It's not easy, but we try our hardest to stay true to ourselves and do what we've always done: innovate and remain one step ahead of our competitors while ensuring we're always honest, loyal and in touch with our customers."
If you'd like to learn more about Jordan, our green products and the myenergi story, be sure to check out our website www.myenergi.com.