The week of the 4th – 10th of October we will be celebrating the annual World Space Week! It is the largest space event on Earth celebrating Science and Technology and their contribution to the betterment of the human condition, with over 8,000 events held last year in 96 different countries.
This years theme: Satellites Improve Life
This year the space week theme is 'Satellites Improve Life' and with this theme, the World Space Week will show the importance of satellites in daily life and how our lives are affected by satellites such as in communication, the environment, transport, weather forecasts, telemedicine, science and much much more. Satellites are more important and accessible than ever, the reduction and lower launch costs have even made satellites available to schools. Companies are developing constellations of small satellites to make the internet available to everyone in the world!
Satellites are everywhere in our lives, which means we often take them for granted, but not anymore, lets big up the satellite this World Space week, I mean, imagine the world without GPS navigation?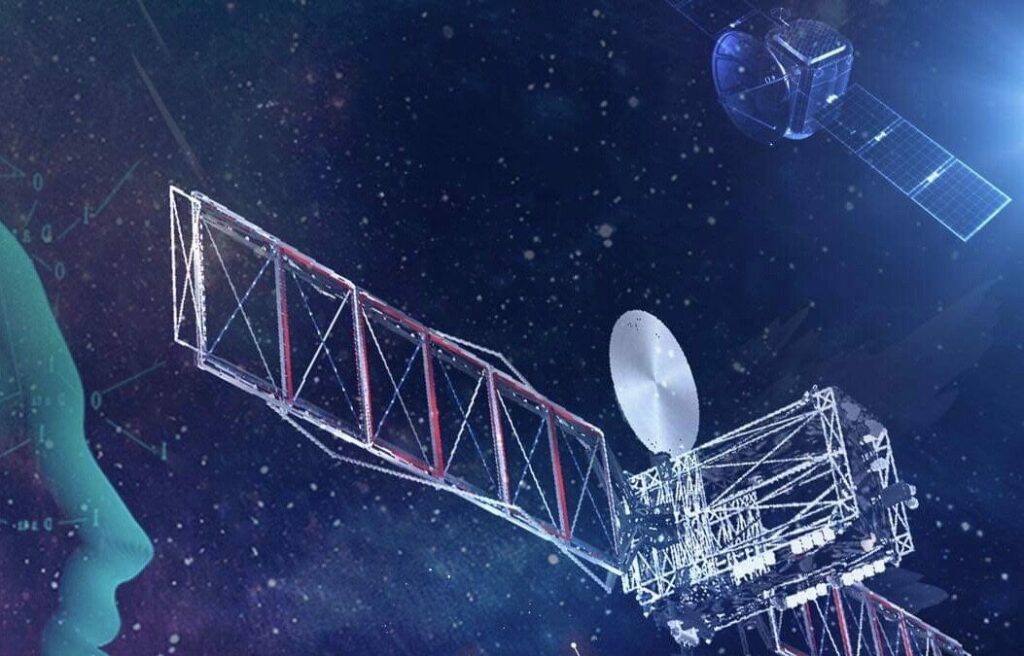 Whats happening?
Observe satellites during world space week
When? 4-10th October
What? The first step to getting involved this week is to simply observe the satellites from your garden! If you can see stars where you live, then you can probably see some satellites.
Observing satellites is simple. After sunset when the sky is dark, go outside and turn off any outdoor lights. Let your eyes adjust to the darkness. Look at the stars. You can easily tell a satellite from a star because the satellite is moving slowly. Sometimes it may appear to blink because it is rotating. Satellites will move across the sky from horizon to horizon.
You can see satellites in the early evening because, although it is dark where you are standing, there is still sunlight above you in low-Earth orbit (LEO). You can see LEO satellites because they reflect light from the sun to your eyes. On a typical evening with dark skies, you can easily see several satellites.
Once you see a satellite, you may wonder which satellite am I seeing? There are several apps and websites that show which satellites can be seen based on your position and time.
https://www.astroviewer.net/iss/en/observation.php

Join in the fun with myenergi
Here at myenergi, world space week is definitely a 'bit of us' and we are very excited to get involved in all things 'spacey' this week. Here's how Schools, you & your children can join in the fun with a great drawing comeptition;
Put your colouring skills to the test & draw your own 'Space themed' pictures containing myenergis' Sparki the Alien.
Take a picture of your creations & post to Instagram &/or Facebook with the hashtag #myenergi for your chance to win!
Winners will be announced on Monday 12h October.
The Top 3 lucky winners will receive a signed copy of 'Sparki and the Journey to earth!
Space enthusiast Jordan Brompton will be reading the book which will be live on social media for a limited time on Friday 9th October 2020.
Sparki Book
A passion project of our Co-Founder Jordan Brompton
The first book in it's series that takes Sparki the alien and little girl Mollie-Mae around planet Earth. Learning about the effects of Climate Change and how important Renewable Energy and the Electrification of transport is for our planet and it's inhabitants.
It's a great way to get your children involved and asking questions, whilst learning some eco-smart facts along the way.
A donation from each purchase will go to selected NICU teams in Sheffield and Lincolnshire.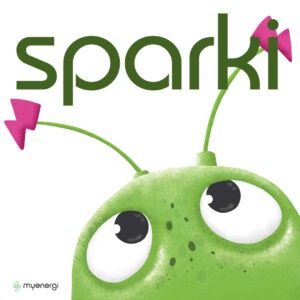 To purchase a copy of the book and support the cause click here 
Competition Winner Announcement
Thank you to all that participated in national space week. We have had such an amazing response that we decided to pick 5 worthy winners as 3 was just too hard to choose!
All winner will recieve their very own signed sparki the alien book!
Please see our amazing top 5 winners drawings below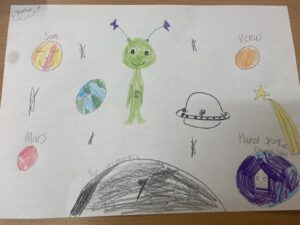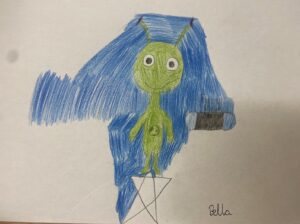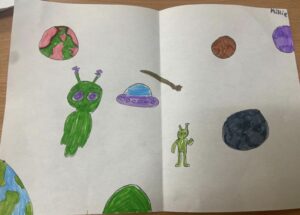 More Space Fun
STEMfest in Space
When? Thursday 8th October from 9:30am- 7pm
What? Featuring celebs, astronauts and astronomers the event aims to encourage and engage as many young people as possible in Science, Technology, Engineering and Maths. The event will be delivered online and hosted by TV presenter and stage actor, Dallas Campbell, who will link the sessions in addition to presenting his own space- themed live talk.
Click the link below, to register for this free event!
https://www.eventbrite.co.uk/e/stemfest-in-space-tickets-108664925718
Safety, Security & Sustainability in Space Webinar
When? Thursday 8th October 6pm
What? Myth busters and Managing risks, This event aims to drive forward clarity on the topics of action right now!
Click on the link to register for the free webinar!
https://spacecareers.uk/?p=event_public&id=227
Find a full list of all the events here; 

www.worldspaceweek.org/events/event-list/