• Chargers that are not solar-compatible are very likely to need replacing in future
• Millions of homes set to have solar as domestic installation rates have tripled
• Many car manufacturers still recommending EV chargers that are not future-proof
With the transition to electrification continuing at pace and solar PV installations soaring, failing to fit solar-compatible EV chargers on homes that have or could have solar panels in the future is a false economy – and it could cost motorists around £1,000 to replace with a compatible charger in the future.
In 2022, domestic solar installations tripled the rates recorded in 2021. As UK consumers continue to consider alternative energy sources, particularly given the global crisis, we are calling for householders to install a home charger, like the zappi, that integrates with solar generation to maximise the opportunity for free, clean, self-generated green energy.
Tom Callow, head of corporate communications at myenergi, commented:
"As EV registrations continue to grow, demand for domestic chargers is rocketing. However, with so many options out there, which should you choose?

While there are a number of excellent products available to specify, we believe that consumers should be thinking about the future. Charging your EV with mains electricity is typical today, but with decentralised domestic energy generation becoming ever-more commonplace across the UK, drivers should specify a device compatible with renewables to prevent buying twice."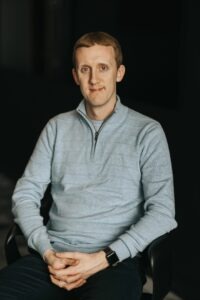 "At myenergi, we believe that any EV driver who either has solar panels – or has the opportunity to install them in the future – should invest in a solar-compatible charger. With ongoing concerns around the rising cost of energy, taking advantage of solar power to keep costs down has become a hugely desirable option.

Any EV driver installing a non-compatible device may come to regret their choice, as they will need to replace it if they choose to invest in renewables. Car manufacturers and leasing companies that are recommending non-solar chargers should therefore be making it clear that these chargers will not necessarily be future-proof for many.

What's more, this short-term thinking will undoubtedly create unnecessary e-waste in the longer term."
As the world's first solar-compatible EV charger, the myenergi zappi can operate as a mains-connected home charger that optimises with time of use tariffs to enable cheaper and greener charging from the grid, while also seamlessly integrating with solar generation to direct any available renewable energy to your car. It does this without taking any energy from the grid in its most eco-smart mode.
Callow concluded:
"Rather than seeing renewable energy exported back to the grid, zappi users can instead plug in their EV and effectively charge for free – quick, simple, zero emissions motoring. Alongside saving money and saving carbon, our eco-smart tech helps you to take EV charging completely off grid."
If you would like some help taking your EV charging completely off grid, click here for more information on our zappi home charger.