Zappi, eddi, harvi and hub now available at Rexel Nationwide in Australia
We're delighted to be partnering with Rexel Australia who will offer the complete myenergi range through all 132 Rexel, John R Turk, Ideal and Lear & Smith branches right across Australia.
myenergi is the global leader in solar smart EV charging infrastructure and specialises in enabling customers to take control of their home energy use and redirect self-generated power to charge their electric car or heat hot water or similar device. Moreover, the myenergi ecosystem empowers residential and commercial customers to monitor and manage energy usage via the intuitive app.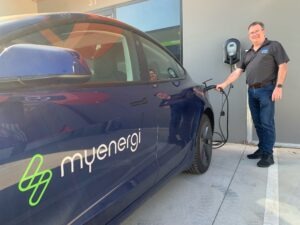 This now means that any electrical contractor can readily buy the very latest solar aware electric car charger while also picking up the correct switch gear and related components. For the consumer, it means they have the choice of multiple contractors or indeed preference one they already know and trust to install the zappi or eddi.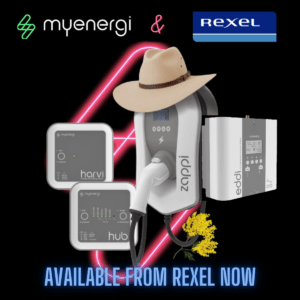 Ian Haddon, Director, Supplier Relationship and Marketing from Rexel said "We're thrilled to be working so closely with a green tech global leader such as myenergi. On the back of success between Rexel and myenergi in other overseas markets we are confident that the partnership with myenergi will be a winner here in Australia too. Myenergi have a comprehensive, high quality product range in the EV and Energy Management space and the ability to offer comprehensive support to our sales teams and ultimately our customers. In particular, we like their three year replacement warranty scheme and robust supply chain both of which are supremely important in this industry at this time. We are certainly looking forward to this next chapter in energy freedom!"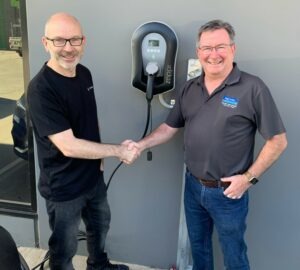 Russell Shepherd, MD of myenergi APAC, said "We're tickled pink to be partnering with such a mature wholesaler as Rexel. They understand the value of our products and customer satisfaction which is so importan
t when representing our brand. Our team worked diligently to tailor the training programme to meet their needs and support the branches during the launch. We're looking forward to seeing many more EV drivers experience the magic of the myenergi zappi and its little buddy, the eddi."