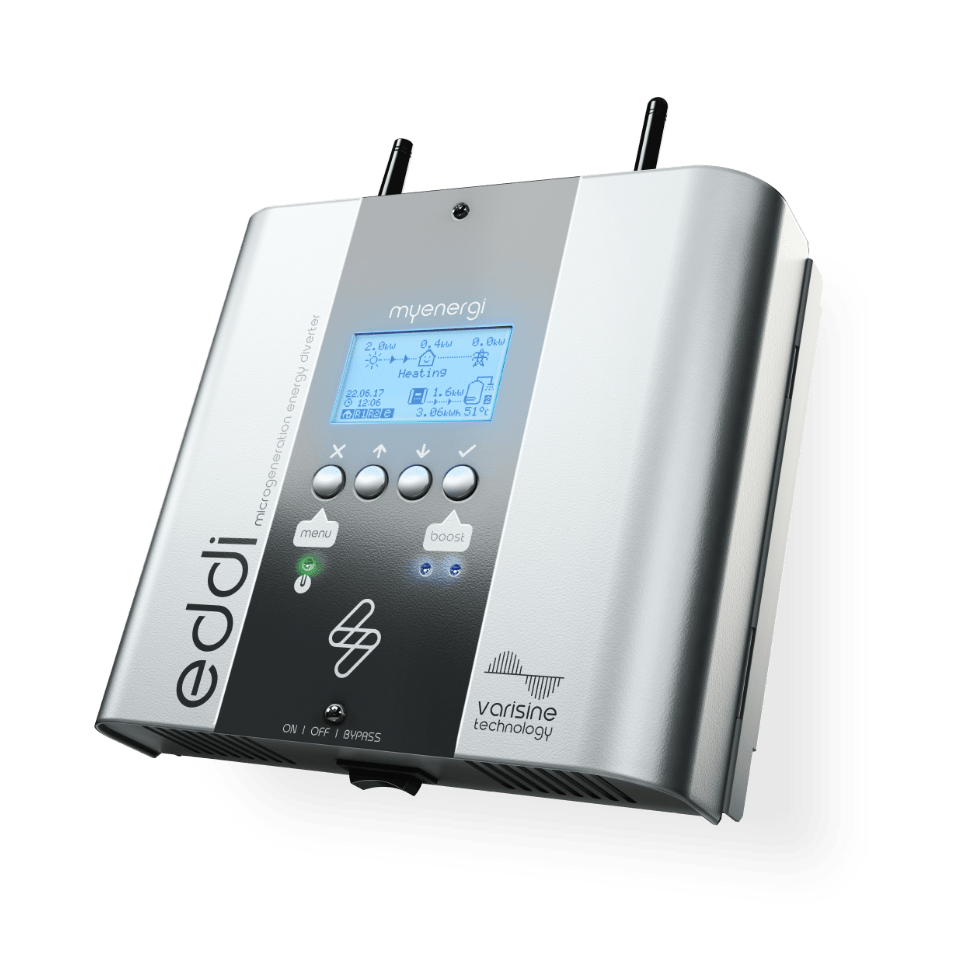 Get the most of your PV or wind generation system
Say hello to eddi!
With eddi, you can divert 100% green energy around your home. No more exporting it back to the grid and wasting your power generation investment! Our intelligent eddi solar diverter makes sure that any excess power you generate gets sent right back to your heating system.
Not only will you be reducing your carbon footprint and helping the environment, but you'll also be saving money on your energy bills. It's a win-win situation!
Shop eddi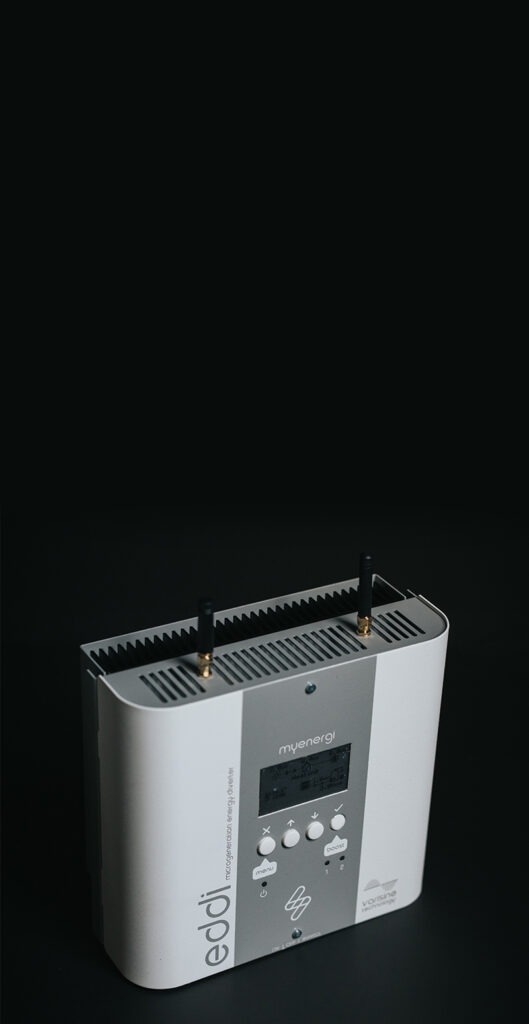 Use your excess energy and save
The clever solar diverter
Your eddi power diverter will include a grid current sensor, aka a CT Clamp (Current Transformer), which monitors your power generation and diverts the excess to your heating devices. The eddi solar diverter logs all energy saving data to enable ongoing savings by optimising usage.
There is also an intelligent daylight-saving time adjustment with overload and short-circuit protection for your peace of mind. Additionally, eddi is fully compliant with worldwide power grid standards and comes with a 3-year warranty.
Explore eddi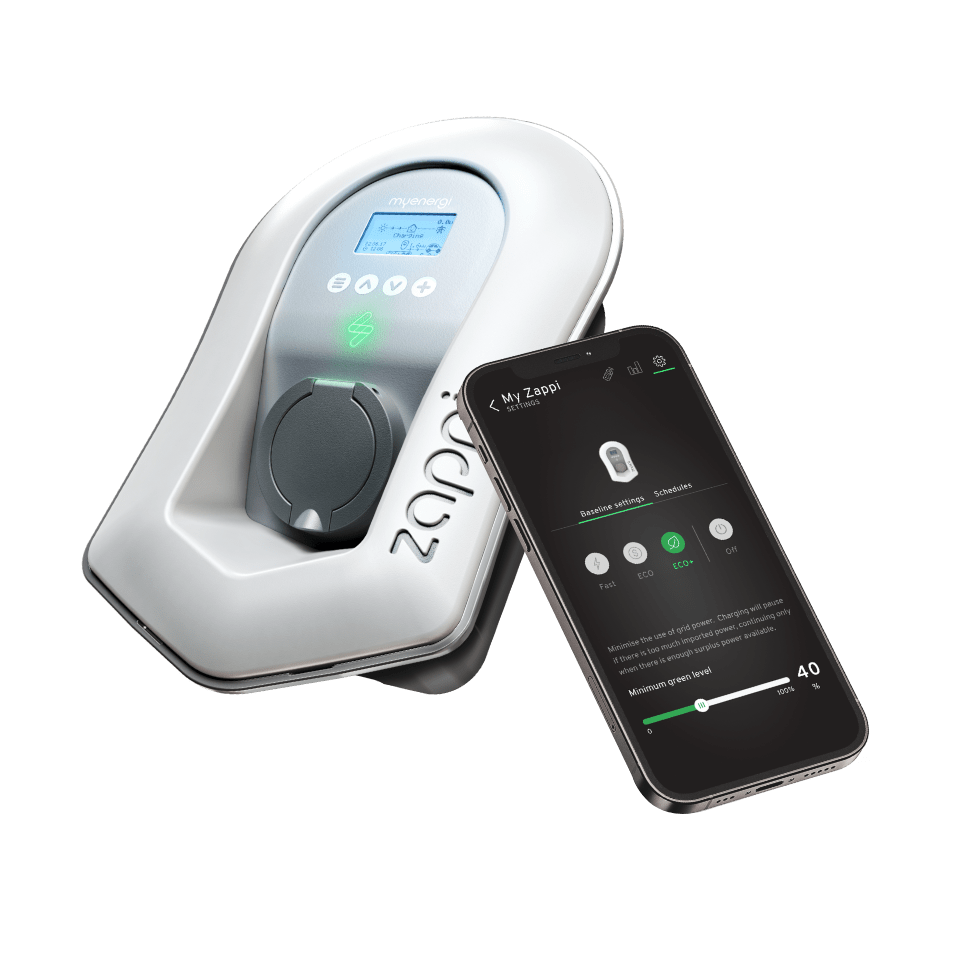 Perfect pair
Perfectly pair all your myenergi devices easily; control your home's flow of energy with the myenergi hub & app.
Shop eddi
Discover hub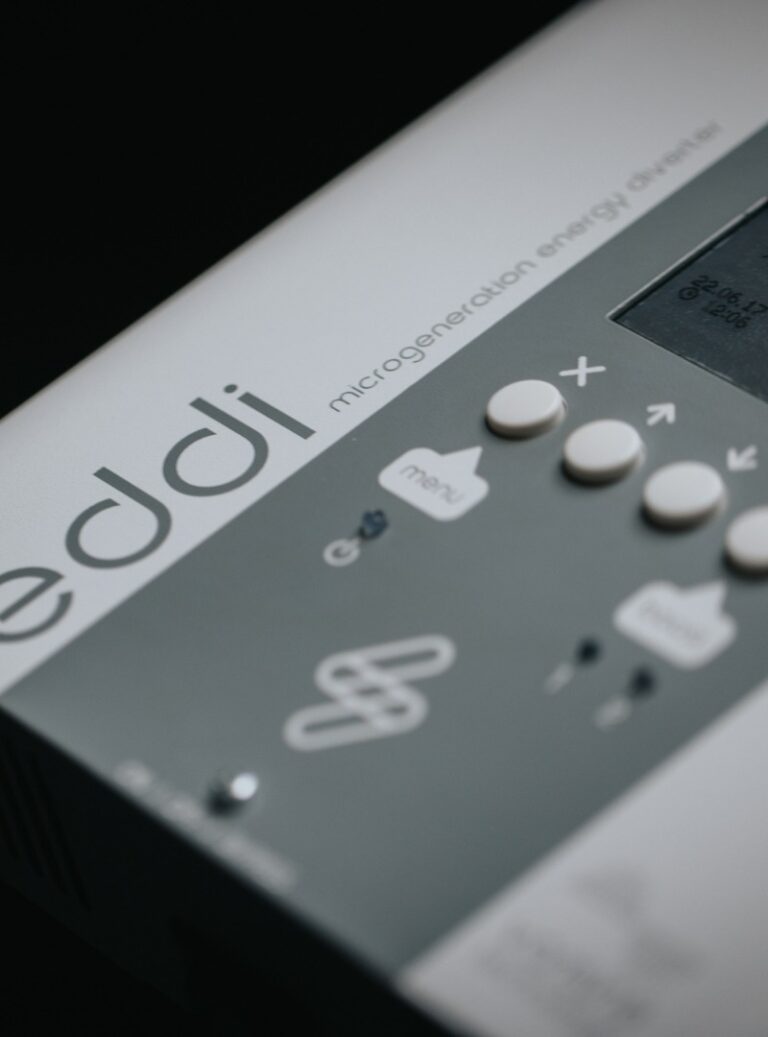 Why choose eddi?
It is easy to install and very user friendly, with a graphical back-lit LCD screen and a fan-less cooling system.
Paired with the myenergi app, you can set timers to utilise economy tariffs, use the boost function, monitor your devices, and so much more!
This is New Zealand's most advanced solar diverter, designed to save you money and resources.
Get eddi
Harness the sun
eddi optimises the flow of your excess energy being imported back to the grid and diverts it back into your heating systems.
Set boost timers
At certain hours of the day, energy is cheaper –  with your solar diverter, you can utilise the built-in programmable boost timers to ensure you get the most cost-efficient rate.
Save for later
eddi is compatible with energy storage appliances, so if you don't need to use excess energy right away, you can save it in your storage device to use later.
Remote access
The myenergi app & hub allow you to access your devices from anywhere! Visual graphs enable you to monitor your import/export information all in one place.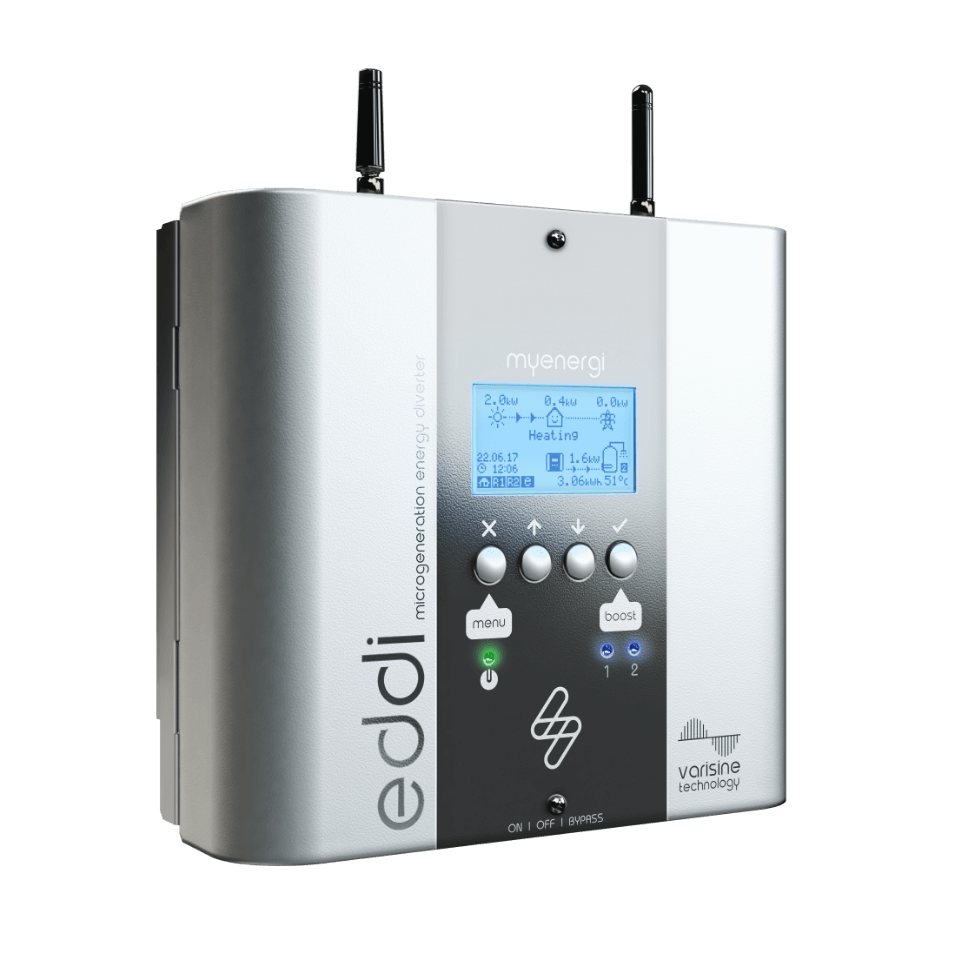 Quick & easy to install
myenergi has a growing list of approved installers around New Zealand.  Please contact our friendly green-team who will be happy to assist you on 0800323558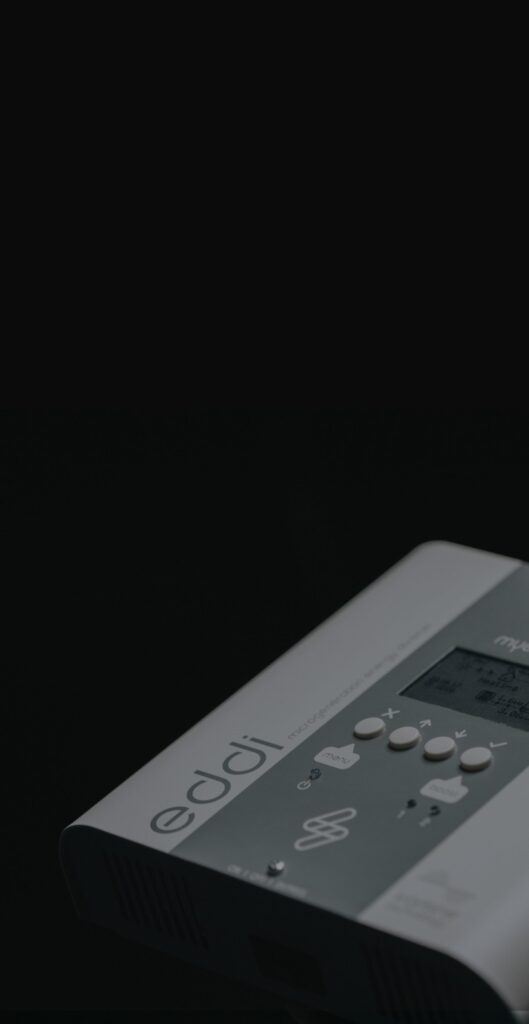 3 Year Warranty
As well as having our excellent technical support team on hand to answer any of your questions and queries, eddi power diverter also comes with a 3-year warranty. Once your myenergi eddi has been installed, please register your individual products to take full advantage of the 3 year warranty support.
Order eddi now