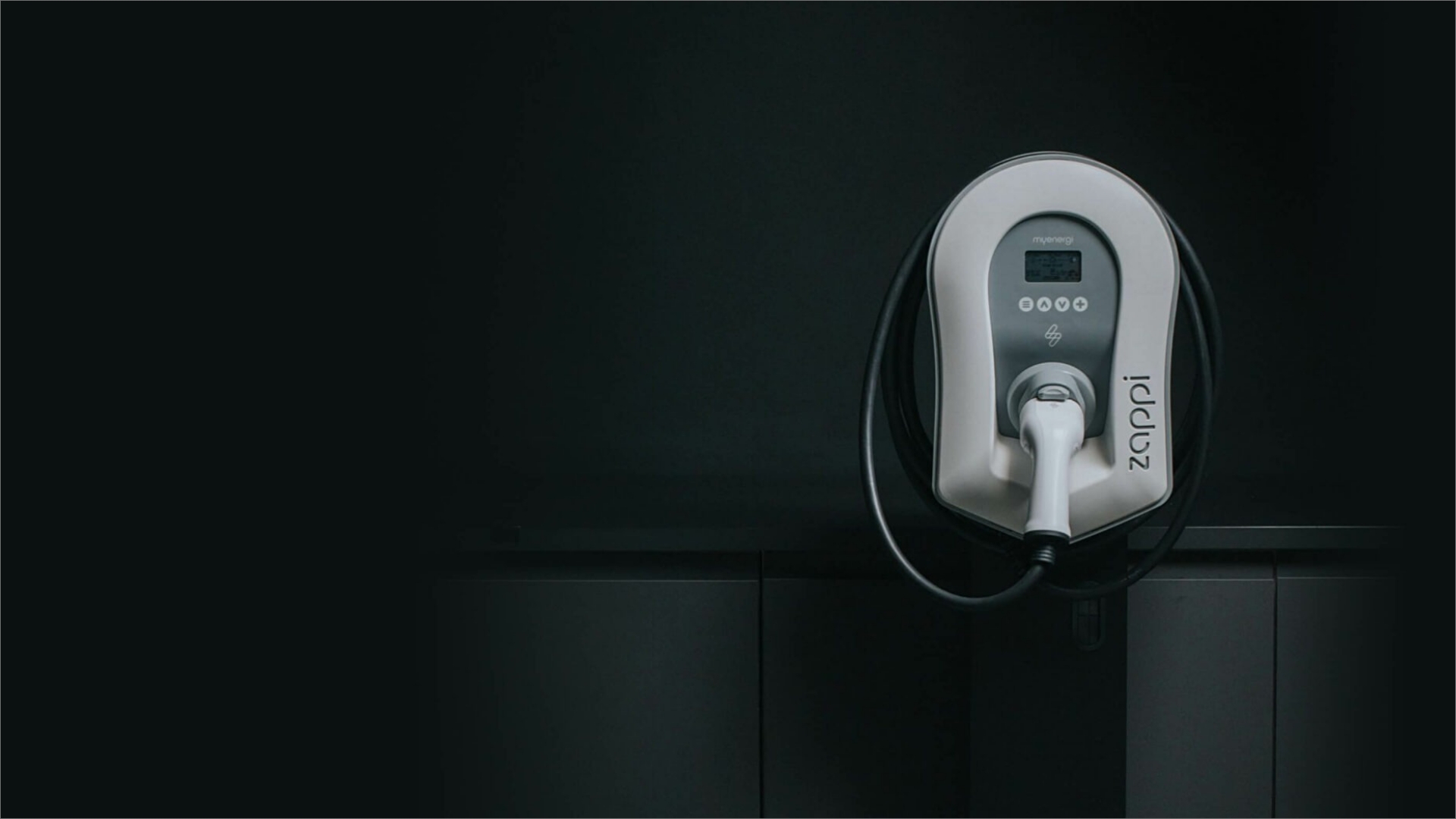 The zappi car charger is available with up to €600 off with the SEAI grant until 31st December!
zappi
Buy zappi today and enjoy the full benefit of the SEAI grant reduction
Buy zappi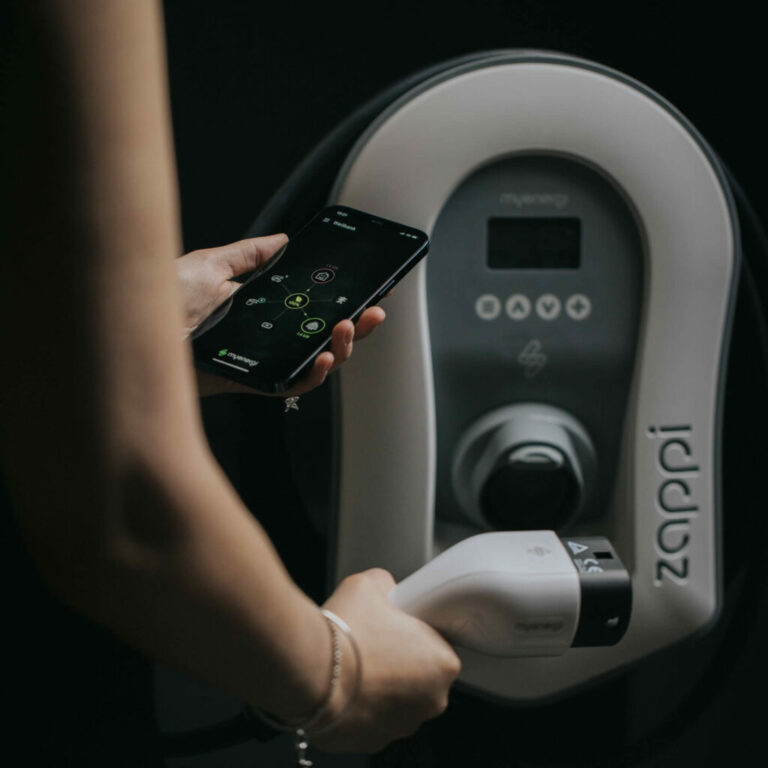 Act quick before it's too late
SEAI grant approved vehicle charger Ireland
myenergi Ireland is SEAI registered, meaning all zappi's purchased can be claimed with the SEAI grant scheme. This government backed scheme will allow you to claim up to €600 towards the purchase and installation of an electric vehicle home charger unit.
NOTE: The SEAI grant reduces it's allowance down to €300 on 1st January 2024, all applications made before this date will be honoured with the €600 even if your zappi hasn't been installed in time.
Buy your zappi now and benefit from a €300 saving!
Apply now
More about SEAI
Award winning electric vehicle charger
zappi is the first of it's kind EV charger which is compatible with solar. zappi provides the unique advantage of powering up your car with the use of solar panels. And even if you haven't invested in solar yet, it's eco++ mode allows you to tap into reduced off peak charging at home, vastly reducing your running costs.
With zappi, you'll be future-fit for tomorrow.
So don't wait any longer to join the revolution. Order your zappi today and start charging your electric car in a way that's not only eco-friendly but also cost-effective. Your future self (and wallet) will thank you!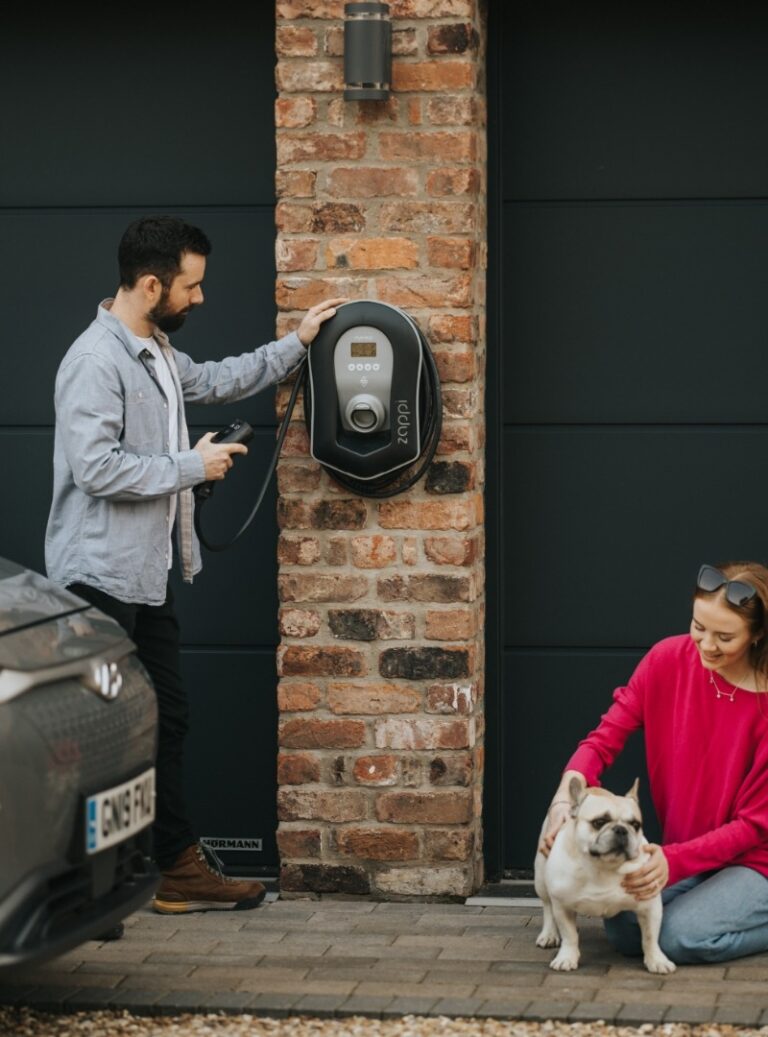 Smart car charger
The easy way to charge your electric car
zappi is the smart car charger that is setting the bar higher! Whether you have solar panels or not, zappi is the perfect solution for your charging needs and it's available to buy online today.
zappi outperforms other EV chargers with it's unique ability to use 100% green energy generated from your own home Solar PV system or wind generation. Meaning you can power up your electric car without any impact on the environment.
Even if you don't have solar panels installed, zappi can still operate as a standard car charger that harnesses power from the grid. zappi is approved and compatible with the Home Electric+ Night Boost tariff from Electric Ireland which could mean a cost per charge of just €1.77.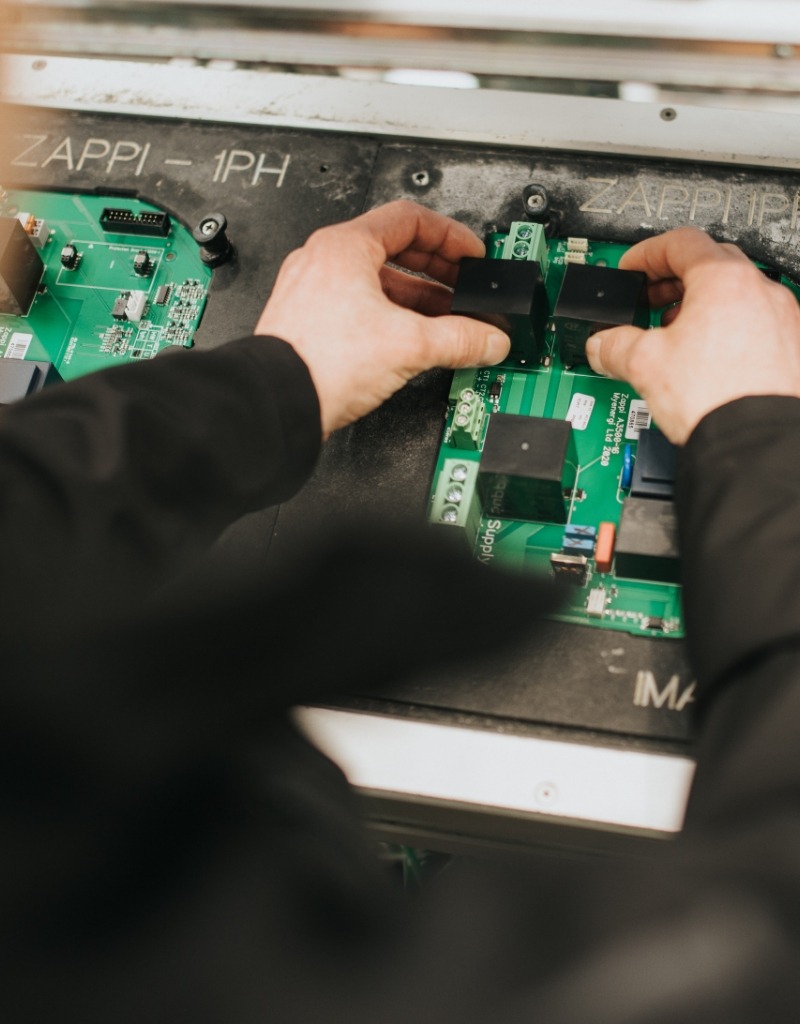 Ireland's #1 electric car charger
Industry leading, car charger Ireland
myenergi are the creators of the first solar car charger, and our team has worked hard to make charging your electric car easy. Our zappi charger, along with the myenergi app, lets you take charge of your energy bills and cost running costs. You can set timers to save money on electricity, use the boost function, keep an eye on your devices, and more.
And don't worry, our smart charger is designed by myenergi in the UK and made with quality which you can rely on for many years to come.
Buy zappi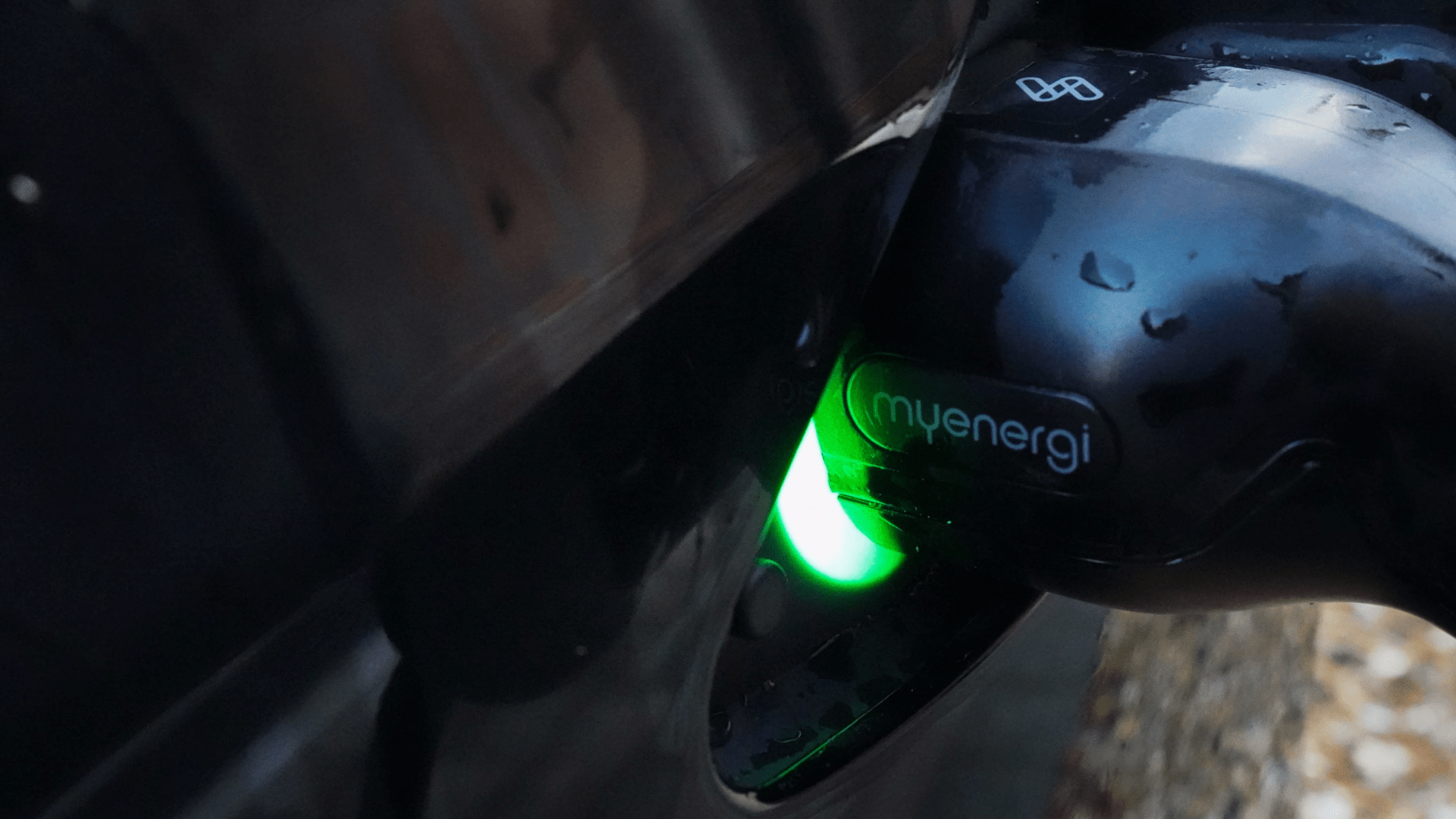 Leading solar EV charger Ireland
You don't need solar panels for zappi to work, it can also power 100% from the grid
Be future ready with the zappi home car charger.
Three electric car charging modes
With zappi, you're in control of your charging experience, ensuring that your electric car is always charged and ready to take you wherever your journey leads.
With zappi's eco charge mode, you can have the best of both worlds – green energy and affordable charging. By using a combination of renewable energy and grid power, you can minimize your reliance on traditional energy sources while enjoying the cost savings of off-peak electricity rates.
But that's not all – zappi's eco mode is designed to intelligently adjust your charging power in real-time, responding to changes in generation or power usage in your home. And when your solar panels or wind turbines generate more power than you need, zappi will automatically divert the surplus energy to charge your car – giving you the ability to power up for free!
Even if your energy generation falls below the threshold, zappi will ensure that your car is charged and ready to go by drawing the necessary power from the grid. With zappi, you can take control of your charging experience, reduce your carbon footprint, and save money – all at the same time.
Take control of your electric car charging experience with eco+. This innovative charging mode is designed to minimise energy consumption and maximise cost savings. Like eco charging, eco+ can draw power from the grid or your own power source. But what sets it apart is its intelligent power management system that adjusts the charging power in real-time based on changes in energy generation or consumption in your home. With eco+, your electric car charging will automatically pause when there is too much imported power, and resume only when there is surplus free power available. Experience the ultimate in eco-friendly and cost-effective charging with eco+!
Get ready for a speedy and powerful charging experience with zappi's fast mode. Whether you're using renewable energy or power from the grid, your electric vehicle will be charged at maximum power. However, the cost of charging will depend on various factors, including the charging mode you choose and your car's energy requirements.
And don't worry, even if you haven't installed solar panels or wind generation, zappi still has you covered with its ability to charge just like an ordinary Mode 3 charging point. With zappi, you have the flexibility to charge your car the way you want, at a speed that suits your lifestyle.
Set timers
At certain hours 'time of use energy tariffs' are significantly cheaper. With zappi, you can use the 'boost timer' option to start charging at times with the lowest rates. It's a cost-saving charging alarm clock for your electric car!
No earth rod
zappi is the only electric car charger with built-in PEN fault technology. It's the safest choice for an electric car charger, eliminating the need to install additional earth rods means no extra costs & an easy install.
PV charging
zappi works in harmony with your Solar PV or wind generation, meaning you can charge your car using green energy for free. If you haven't got a renewable energy source at home, zappi works just like any other charger in 'fast mode'.
Remote access
The myenergi app allows you to access and control your devices from anywhere in the world! Visual graphs allow you to monitor your import/export information all in one place.
Pincode protected
A 5 digit pin code is a security feature integrated into this smart electric car charging point, should you wish to use it. It prevents people from changing your settings or using your solar car charger without permission or tampering.
3 year warranty
Not only do we offer top-notch technical support to address any questions or concerns you may have, but zappi also comes with a 3-year warranty. You can rest assured knowing that your myenergi zappi is protected against any unforeseen issues. To fully take advantage of this 3-year warranty support, simply register your individual product once it has been installed.
Explore zappi options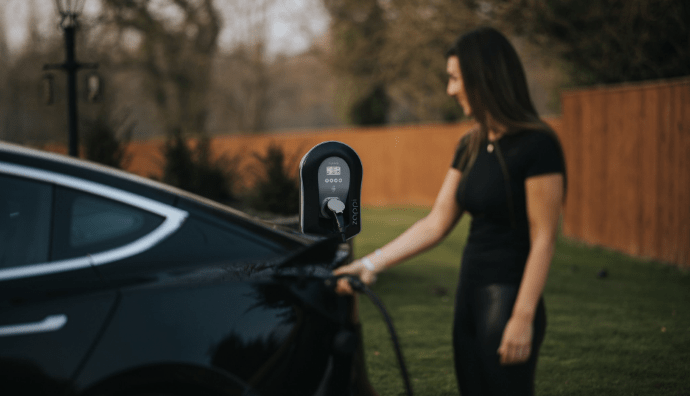 Use your power
Drive on sunshine
zappi is the revolutionary solar car charger that puts free miles at your fingertips! By tapping into the excess solar energy generated by your PV panels, zappi allows you to charge your electric car without costing you a single penny.
Owners of zappi have reported that they have successfully run their EV on solar for 49% of their charges. This solar energy is the surplus left over after powering their own, battery storage, and would otherwise be sent back to the grid.
Not only does zappi reduce your car running costs, but the overall benefits of zappi and solar can reduce your overall energy expenditure.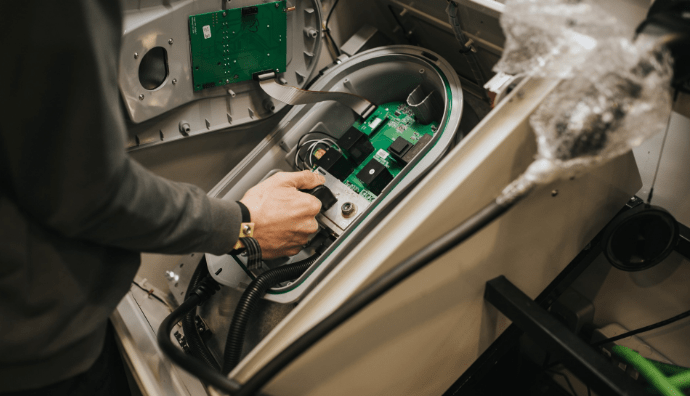 Charging your vehicle safely
Our commitment to innovation efficiency and safety in energy products
At myenergi, we understand that safety is not just important, it's paramount. We go above and beyond industry safety standards to engineer every product to the highest levels of efficiency and safety possible.
As part of our commitment to safety, we were the first manufacturer to introduce the PEN fault testing, ensuring a safe and reliable installation for both our installers and users. We believe that you should never have to compromise on safety when it comes to your energy needs, and that's why we make it our top priority.
Types of car charger explained
Type 1 electric car charging is a 5-pin design that comes with a tether to prevent it from being pulled out of the charging port. This type of charging point is the dominant variation in Asian, Japanese and American markets. It is less commonly seen in Ireland, UK and mainland Europe. Type 1 chargers only adds about 4 miles of Range Per Hour (RPH), depending on the car's make and model. So it often referred to as slow or emergency charging in Ireland. A Type 1 charger is commonly misdescribed as the standard 3-pin sockets we have everywhere in Ireland, this is a 3-Pin charger, not a Type 1 electric car charger
The Type 2 car charger is typical of most chargers found in Ireland, UK and mainland Europe. Type 2 models are known as such for their 7-pin design don't have these latches. Instead to hold them securely to the vehicles, they utilise a locking pin that locates and secures the plug in place. This type of charger will provide your electric car with about 25 miles of Range Per Hour (RPH), but can also offer different charging speeds for example eco or fast.
Check out our vehicle charger FAQ's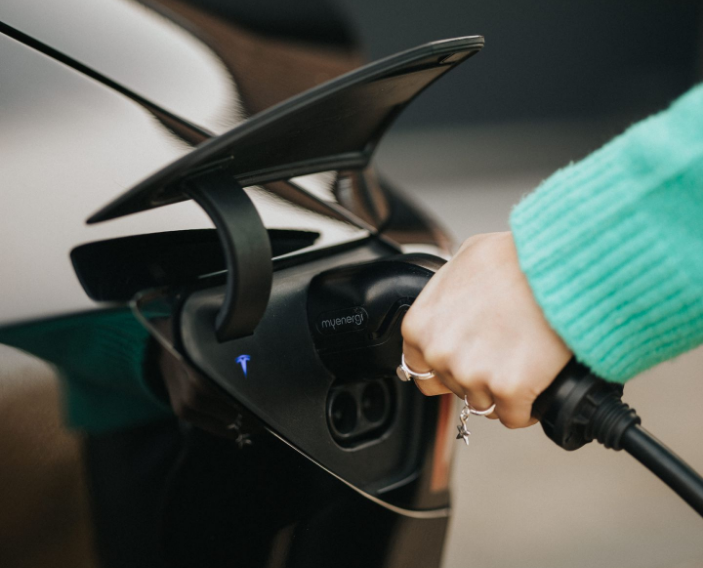 Giving you more control
More choice. More control. Meet OCPP.
zappi is now OCPP supported as standard. This means you can connect to an OCPP compatible platform, which allows you to control and manage your charging experience.
What is OCPP
OCPP is a standardised form of communication for EV charging infrastructure, regardless of manufacturer. It was created to allow compatibility between EV chargers and management software to enable greater convenience and choice for consumers.
What are the benefits
OCPP offers 4 key benefits to zappi users, which differ slightly depending on whether you have a single zappi at home or use multiple zappis in a business setting: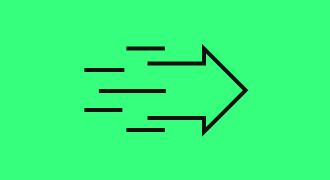 Choose
Choose the default charging mode (Fast, Eco, Eco+) when they plug in.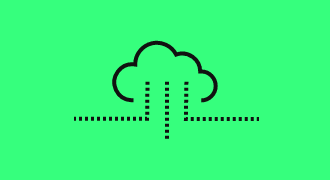 Connect
Connect to an OCPP compatible platform.
Control
Control who can use your zappi via PIN code access.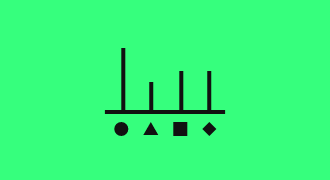 Keep track
Keep track of who charged, when and how much – ideal for logging business mileage.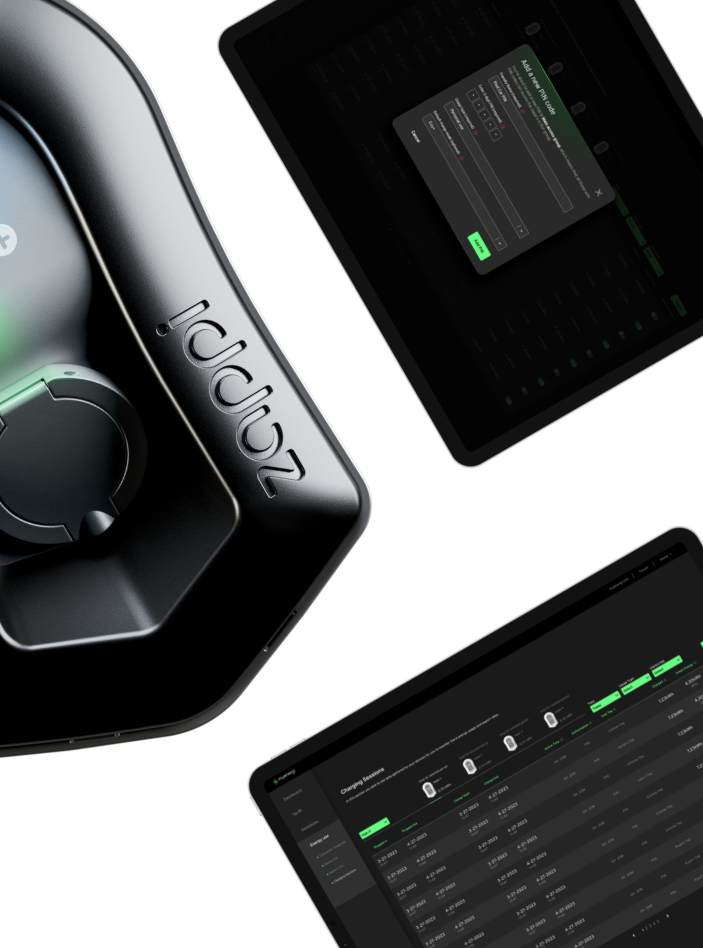 The Next Steps
Do I need to pay or upgrade?
OCPP is a free, open source protocol – you simply need to update the firmware on your zappi to ensure it's available to you.
Unsure how to upgrade?
If you've never upgraded your zappi before and unsure how to, you find plenty of guides on all our products in our Guides & Help section
View our guides
Legal Information
Using OCPP requires an internet connection and myenergi myaccount.
zappi supports OCPP 1.6J via a cloud-cloud solution, for a full list of supported messages and commands please click here.
We will use reasonable endeavours to ensure compatibility with Third Party Product OCPP platforms, but we cannot guarantee compatibility with Third Party Products.
Update only available to zappi with WiFi (2.1)