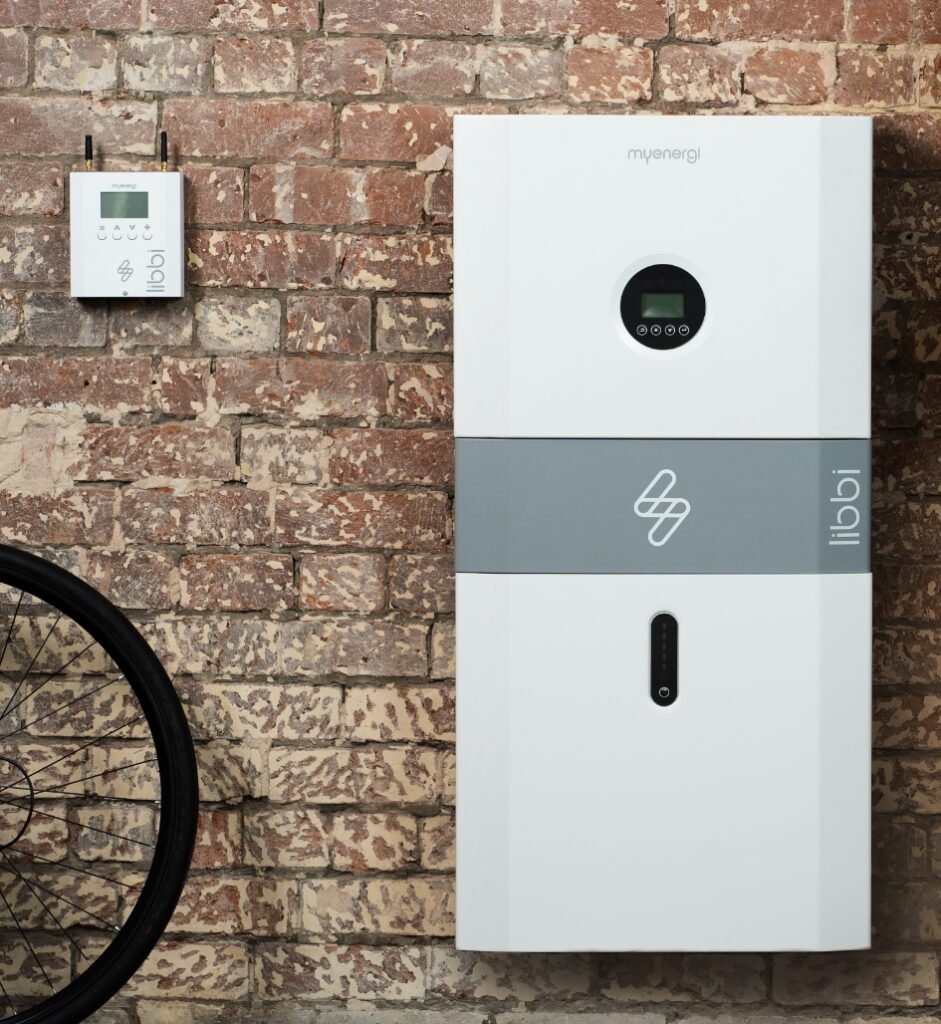 Libbi is…
A modular home battery storage system that adapts to your needs
We created libbi to store your electricity, to use it when you need it most. It allows you to capture as much surplus solar electricity as possible, whilst integrating with your existing myenergi devices.
libbi is modular by design. Each module can store up to 5kWh of electricity, so combining 4 of them together would provide up to 20kWh of storage.
Tell me more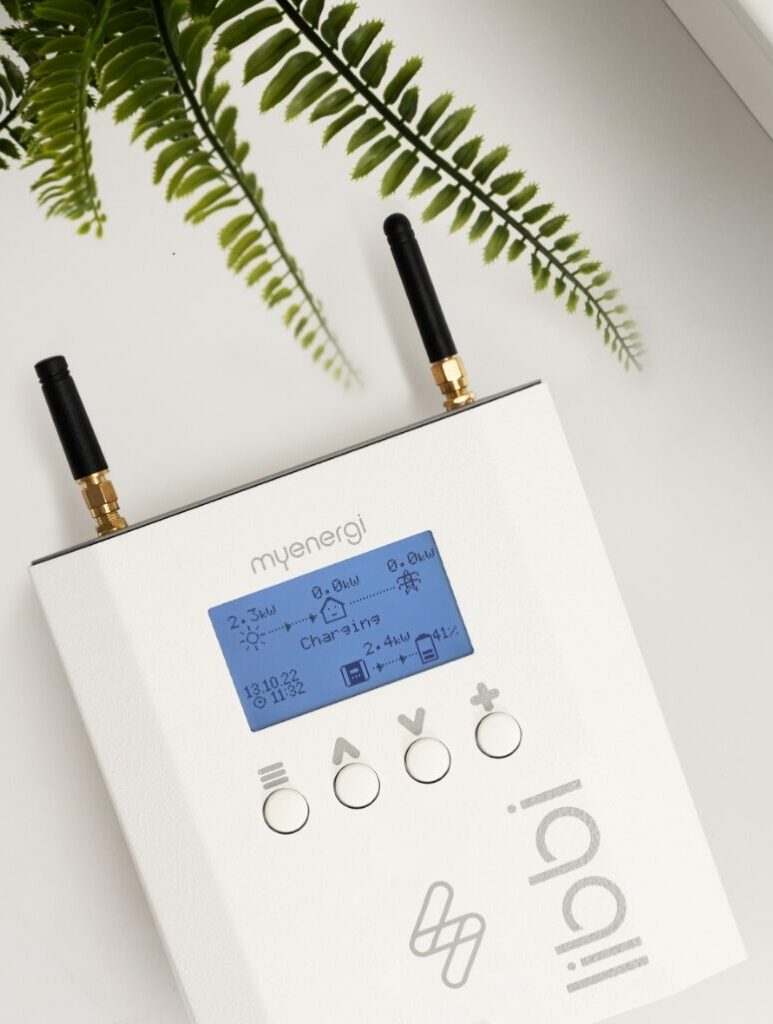 Libbi gives you…
Ultimate control of how you use your stored energy
libbi isn't just a home battery storage system, it's eco smart. This means it makes intelligent decisions about when it provides and stores electricity based on how much energy you use, how much you generate with your solar and the electricity tariff you use.
Control
Your surplus self generated electricity, decreasing your dependency on the electricity grid
Optimise
The best time to capture grid electricity at its cheapest, based around your time of use tariff
Integrate
With your myenergi devices, prioritising stored electricity to power your home, eddi or zappi
Tell me more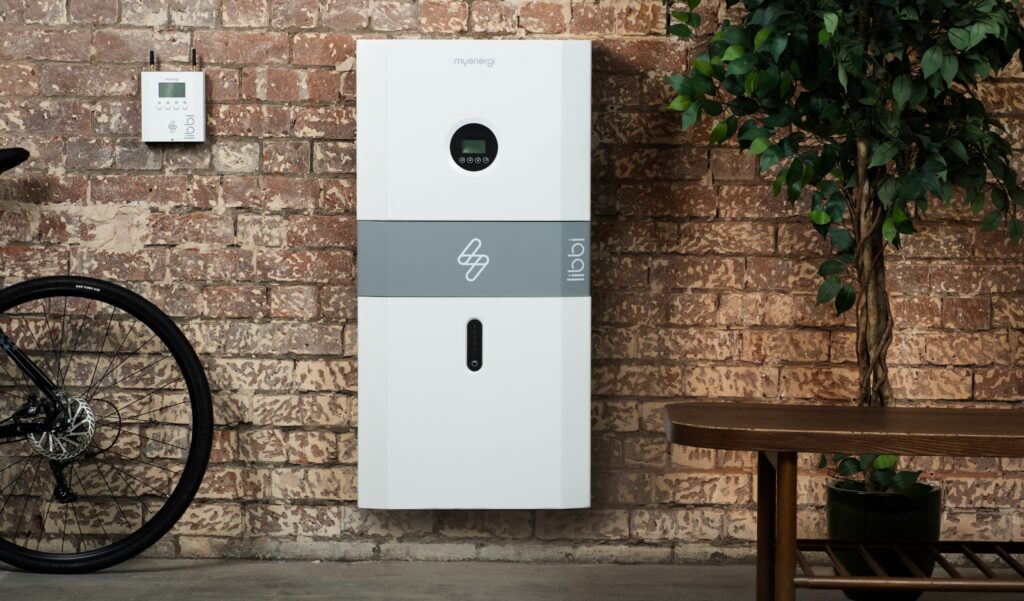 libbi is smart…
Intelligently connected, easy to operate
libbi home battery storage seamlessly connects to your existing myenergi devices. This allows it to make intelligent decisions about when to charge or drain based on your usage, your tariff and your self generated electricity. It performs 5 core functions:
Don't give your free and green excess solar generation back to the electricity grid! Store your electricity through the day, and use it during the evening, especially during expensive peak periods.
Don't have solar? Charge libbi using cheaper overnight electricity tariffs, and use this stored electricity during expensive periods, saving you money! You can always add solar later.
You have ultimate control of what you want libbi to do and when you want to do it! Set priorities in the myenergi app, to control the libbi to charge and drain to suit your needs.
Optional blackout backup, to maintain power to a dedicated circuit in the event of a power cut.
You have ultimate control over how the stored energy is used, by prioritising devices within the myenergi app, your libbi home battery storage won't drain when an EV is plugged in unless you tell it to.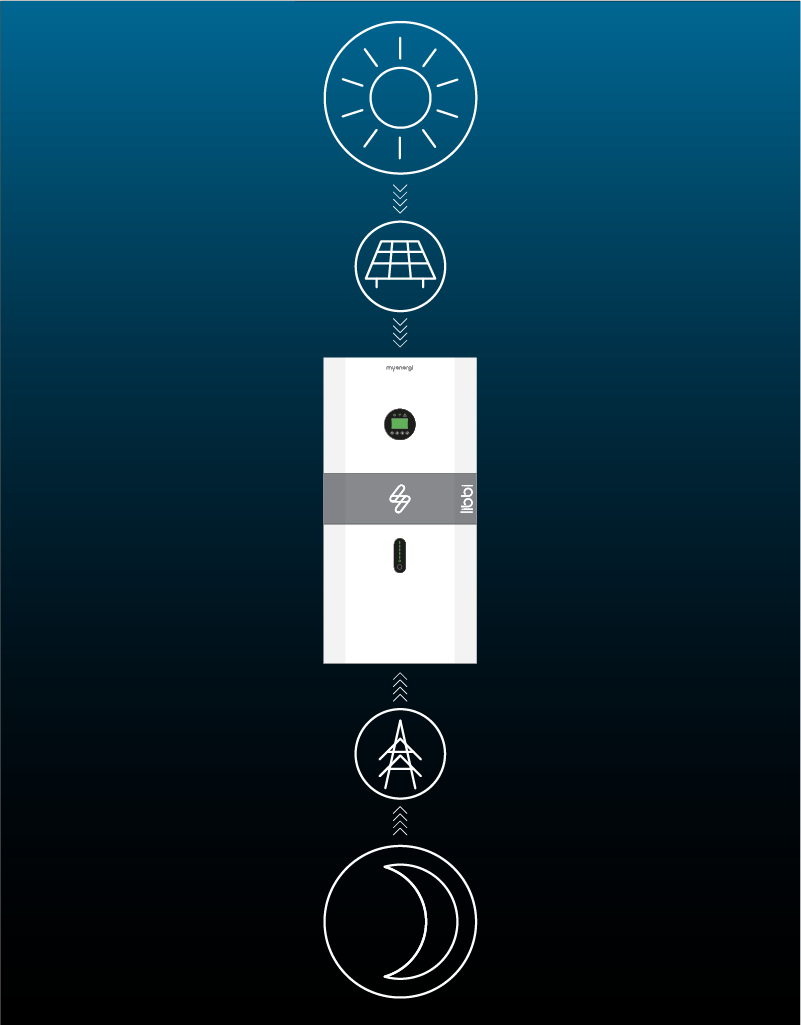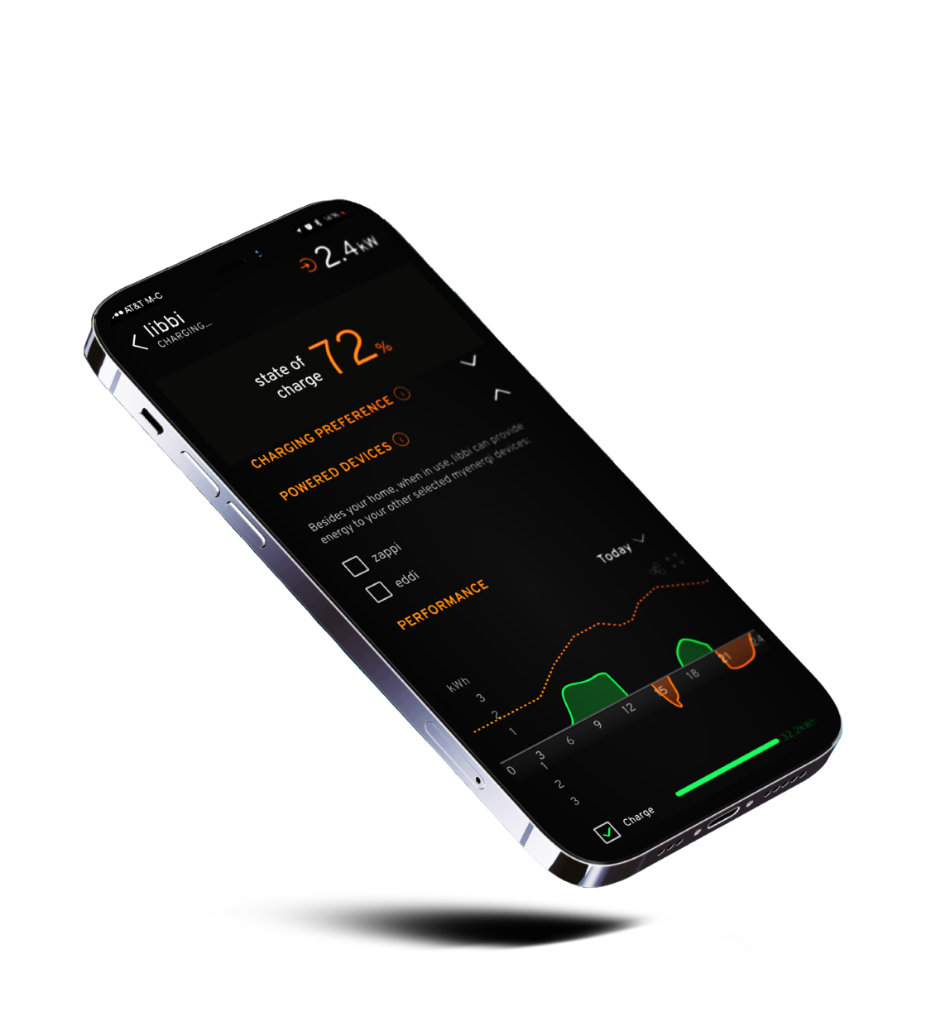 Manage, maximise and monitor your energy in one place
The app seamlessly connects to all of your myenergi devices, giving you full control and access from anywhere in the world. View battery state of charge, choose where your stored power goes around the home and more!
Get the app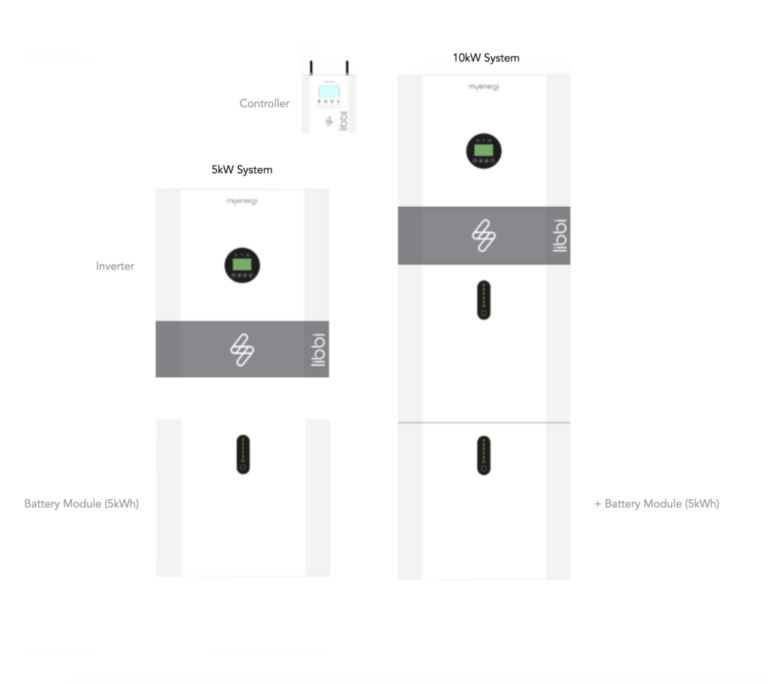 Pick & Mix
Build your custom home battery storage system
Four common configurations
libbi 5kWh System
libbi 10kWh System
libbi 15kWh System
libbi 20kWh System
1 x 3.68kW Inverter
1 x 5kWh Battery module
1 x Controller
5kW Inverter
2 x 5kWh Battery modules
1 x Controller
1 x 5kW Inverter
3 x 5kWh Battery modules
1 x Controller
1 x 5kW Inverter
4 x 5kWh Battery modules
1 x Controller
LIBBI-305Sh
LIBBI-510Sh
LIBBI-515Sh
LIBBI-520Sh
A single 5kWh libbi module holds enough electricity to…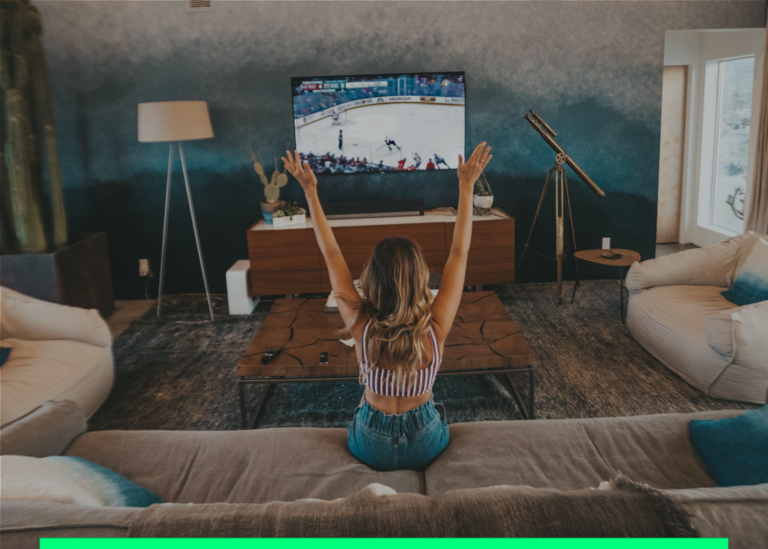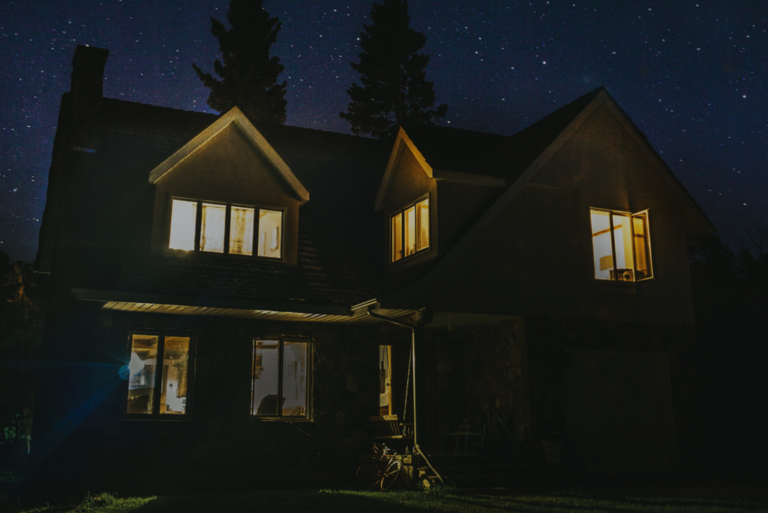 Light a 3 bedroom house
For 144 hours
An intelligent home battery storage system that adapts to your needs
Modular storage
The libbi system is modular by design and is adaptable to suit your needs. Each module is 5kWh, so by combining 4 together, would provide 20kWh of storage
Home ecosystem

libbi is designed to work in harmony with your other myenergi devices.
Prioritise where stored electricity is diverted, to use in your home, to top up your EV, or heat your hot water
Green or Grid… you choose
Whether you want to charge libbi from solar, the electricity grid, or a mixture of both, the choice is yours.
Where charging from the electricity grid, we'll optimise around your time of use tariff
Remote access
The myenergi app allows you to access and control your libbi from anywhere in the world! Live displays and graphs allow you to monitor your imported and exported electricity, all in one place
An energy storage system to suit your needs.
libbi works as both an AC and DC coupled battery system with solar PV. Connect PV without the need for a separate inverter or retrofit to any existing AC system.
Use Case
I haven't got solar PV and I'd like it, with battery storage
I haven't got solar PV and can't have it / don't want it
I've got solar and I want to add battery storage
I've got solar already and want to add more, with storage
Install Type
 

New install

 

 

New install

 

 

Retrofit

 

 

Retrofit

Set Up
 

PV and libbi

 

 

libbi only

 

libbi only
Replace your existing solar inverter with a libbi, which is a combined solar inverter and battery or add your new solar + libbi alongside your existing system
Solar Charging
✓
 
✓
✓
Energy Grid Charging
✓
✓
✓
✓
Unique Features
Connect your new solar array directly to your battery, with no additional inverter needed!
Optimise your time of use tariffs, to store energy for use in more expensive periods
Add a battery to your existing solar array; your existing inverter can be replaced
Enables expansion of a solar array without the need for an additional PV inverter, by replacing an existing inverter with libbi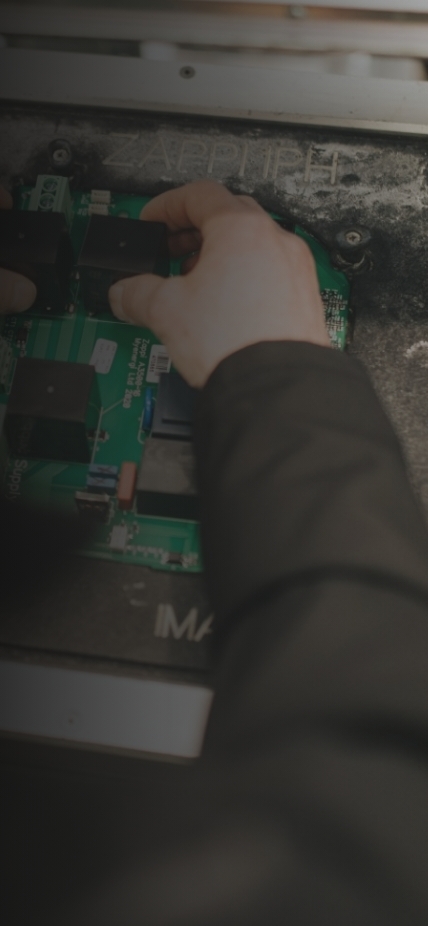 10 year battery warranty 
As well as having our excellent technical support team on hand to answer any of your questions and queries, libbi also comes with an industry standard warranty. This includes a 10 year warranty on your battery, and 5 years on your inverter and controller. Once your myenergi libbi has been installed, you will need to register for an account at account.myenergi.com, to take full advantage of our warranty support.
Tell me more
Your home battery storage questions answered
FAQs
If you have a time of use tariff from your electricity provider, libbi will optimise charging around cheaper periods and will store it for you to use during more expensive peak times
If you'd like to add solar in the future, you can do so at any time, without needing to purchase a separate solar inverter, as the libbi system includes one.
Absolutely! libbi has been developed to work in harmony with our existing products, connecting your home battery storage to our energy eco-system.
Using the intuitive preferences in our mobile app, you can control when libbi will drain to your zappi, eddi and home, enabling you to make decisions on how you want to use your stored electricity.
Time of Use tariffs (ToU) are available from some electricity suppliers. On these types of tariff, you can benefit from cheaper prices at certain times of the day. These times are usually off-peak, when there is less demand on the electricity grid.
Yes! Customers who are on an agile tariff, for example Intelligent Octopus, can optimise their libbi charging around cheaper price periods.
libbi offers customers the option to charge solely from Solar PV, or from Solar and the electricity grid combined, meaning you can make the most of self-generated electricity, whilst also charging using cheaper off-peak tariff prices.
The average battery install is typically less than 1 day . If you're having home battery storage installed with a Solar array, this can take longer (typically up to 2 days), depending on the complexity of the work required – for example, this timescale doesn't include erecting scaffolding for a new solar array.
The libbi home battery storage and inverter can be installed both indoors and outdoors, however the libbi controller must be installed indoors.
When installing indoors, there needs to be sufficient space around the system to allow for air flow, and it can't usually be installed in loft spaces (due to the weight) or blocking an entry or exit route
Our certified installation partners will walk you through the best location for your libbi during their initial survey.
The libbi system is modular by design. With this, you can create a home battery storage system between 5kWh (1 battery), up to 20kWh (4 batteries).
The size of the libbi system best suited for your home will be worked out by one of our certified installation partners.
This calculation is based on the size and electricity requirements of your home, plus your existing solar panel system size. A typical UK household uses between 8kWh and 10kWh of electricity per day, on average.
Using these factors our installers can ensure you have enough capacity in your libbi to store excess solar electricity you have generated, or your cheaper electricity grid energy.
Yes! libbi surplus electricity generation from independent wind turbines installed in the home. When detecting surplus electricity, libbi will ensure that this is either stored for future use, or used to power your other devices, such as zappi and eddi (based on your charging preferences).
Yes, libbi can be installed on 1 phase of your 3 phase supply; with the potential to install up to 3 (1 on each phase )Alternatively, we will be launching a 3 phase version in due course, so watch this space!
Those who are receiving feed-in-tariff payments for the electricity they generate with solar PV will need to inform their FiT licensee. In most cases, the licensee is the electricity supplier who has been contracted to supply electricity to your home. A qualified myenergi installer will provide guidance on how to do this.
The libbi system can be installed with optional "blackout back-up".
This means that in the event of a power outage, libbi will provide the electricity it's stored to a dedicated circuit or socket that's connected to the libbi back-up output.