Become An Approved Installer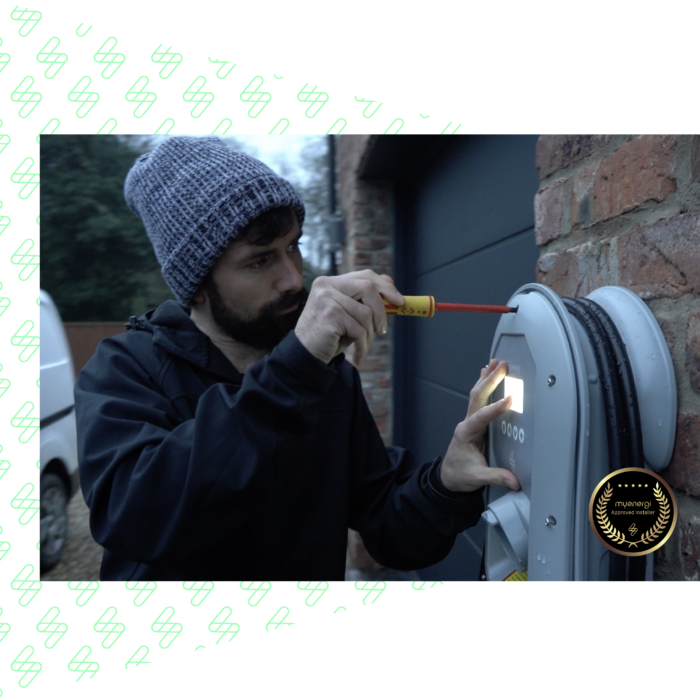 myenergi has a Network of Over 1000+ Installers Nationwide.
Our products have been proven to be one of the easiest to install eliminating the need for earth rods, providing install templates on our eco-packaging and having technical support available to guide you through any issues you may face.
In just a few easy steps you can be on your journey to becoming an accredited myenergi installer and play a part in creating a more sustainable, greener future for generations to come.
What you need before you apply:
myenergi training certificate
Public Liability Certificate
18th Edition Certificate
NIC / NAPIT EV Training Certificates
Step 1 – Attend Installer Training Webinar
Before applying to be an approved installer, you will need to watch through our installer training program to make sure you will have all the information you need before going out to your 1st job installing myenergi products.
Step 2 – Apply Online
Apply using our easy online form. Make sure you have the accredited forms before applying.
Once you have sent in your application, our team will start processing all the information and set up an account to use on our website. Because of the sheer volume of applicants, this can take up to 2 weeks so please be patient.
Step 3 – Start Installing
You will receive an email once everything is finalised with your certificate, links to receive marketing materials and you can start installing the myenergi product range as an officially certified myenergi installer, with access to our advanced installer tools, services and rewards schemes!
Don't miss our installer training webinars to make sure you know everything you need to before your 1st install.