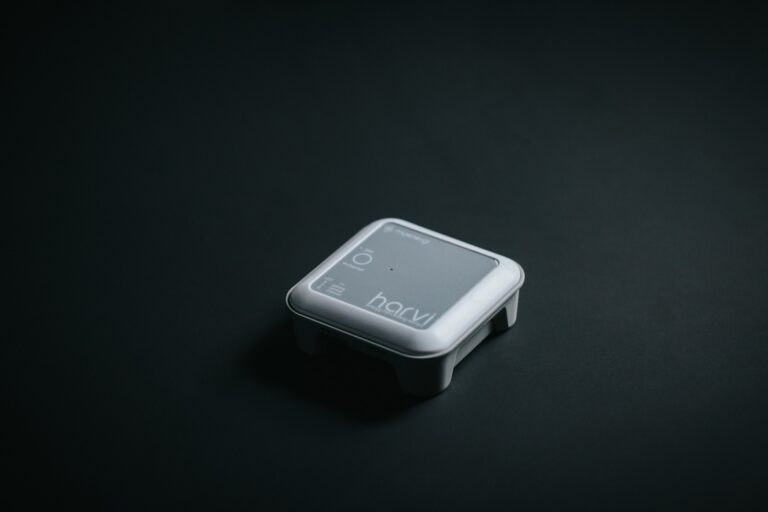 What it is
A wireless energy sensor
harvi is a clever little device that allows the zappi and eddi to be installed without wiring a direct CT clamp.
The harvi is an energy monitoring wireless sensor – an essential part of the installation process that saves time and money.
It eliminates unsightly wiring, prevents disruption to your home decor, and enables the myenergi product family to be installed without using a hardwired current transformer.
Buy harvi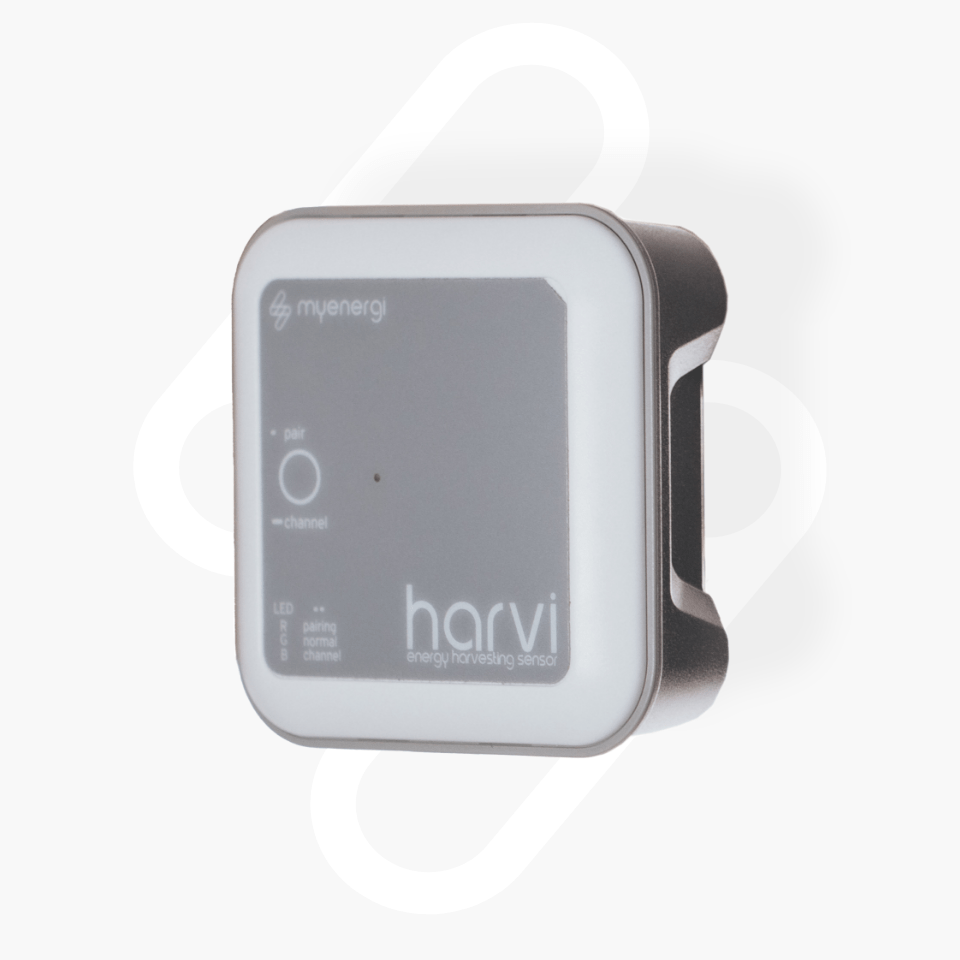 What it does
eliminates the need for a hard wired installation
harvi provides energy consumption data to myenergi products, allowing them to maximise your self generated energy. By closely monitoring the energy that comes into your property from the grid and the energy that is exported to the grid from your self generated solar or wind power.
Buy harvi
No batteries or electrical wiring
harvi enables your eddi to be installed without a trail of wires around the home, to harvest your energy in an aesthetically pleasing way.
Accurate information
harvi offers grid / generation / storage measurement  functions which are configurable, providing fast and accurate measurement.
Reliable remote access
The myenergi app allows you to access and control your devices from anywhere in the world! Visual graphs allow you to monitor your import/export information all in one place.
Quick easy install
Adding a harvi whilst any of our other products are installed is a quick easy experience and creates a better experience for your household.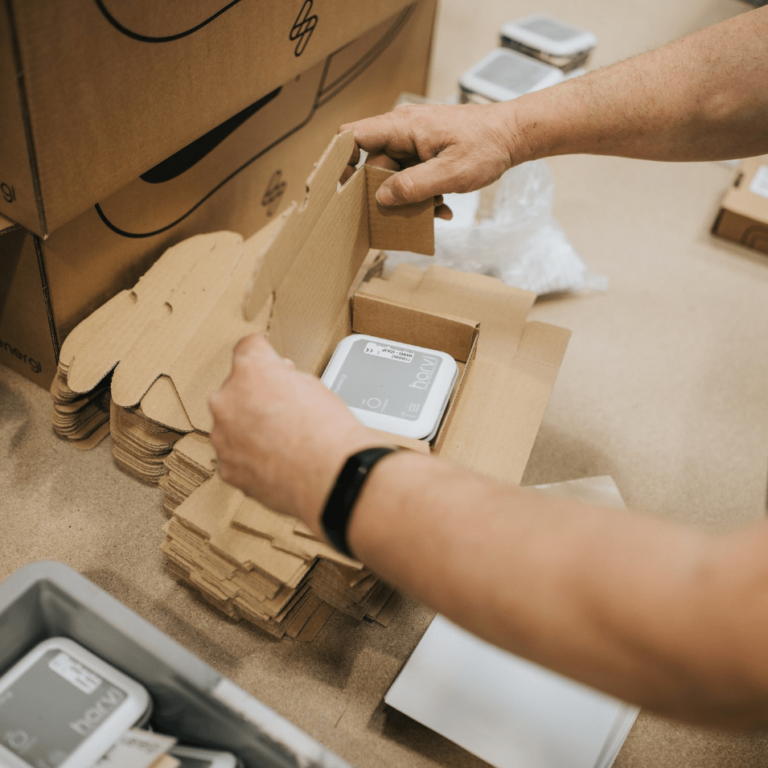 How it works
Monitor your energy generation and usage
harvi uses patented technology to report your energy generation and usage, sending that information to eddi and zappi wirelessly, this enables our eco smart technology to make the best energy decisions for you and the environment.
Order harvi now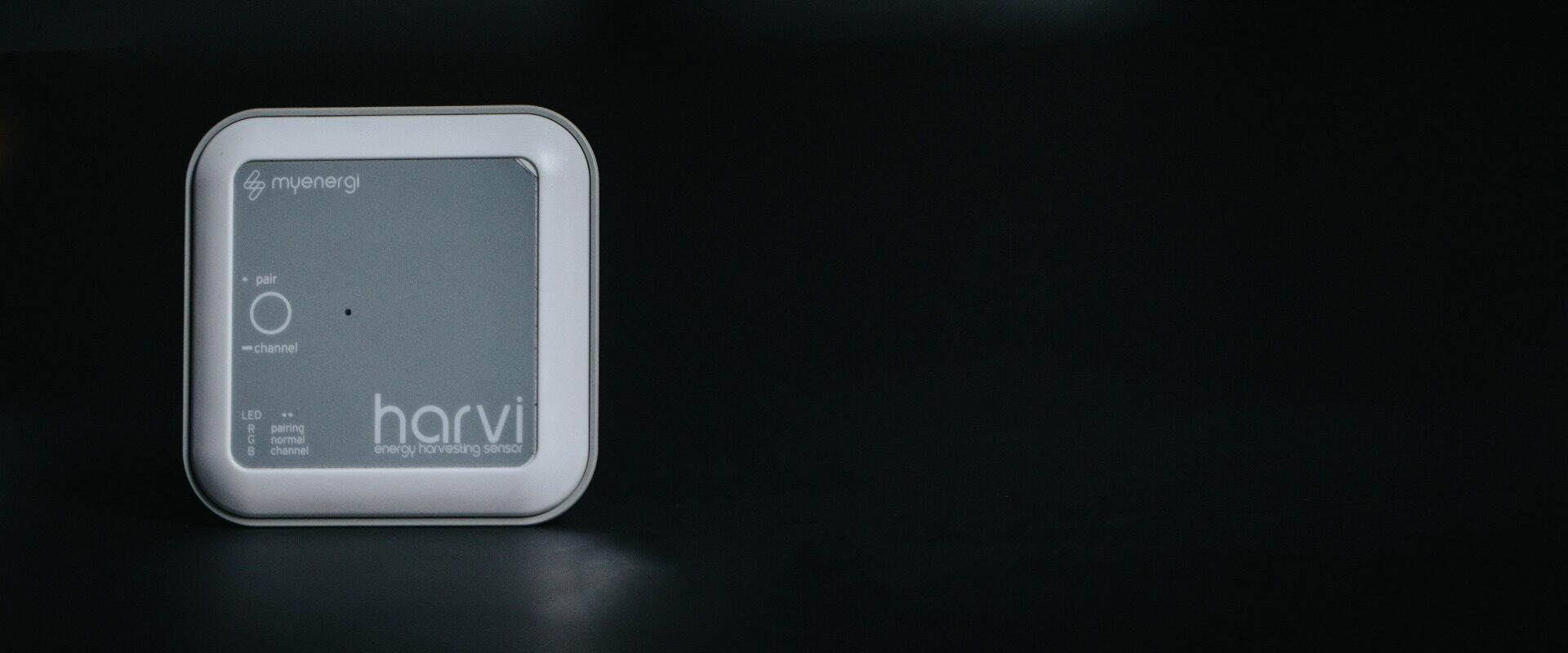 harvi comes with a 3 year warranty
As well as having our excellent technical support team on hand to answer any of your questions and queries, harvi also comes with a 3-year warranty. Once your myenergi harvi has been installed, please register your individual products to take full advance of the 3-year warranty support.
Buy harvi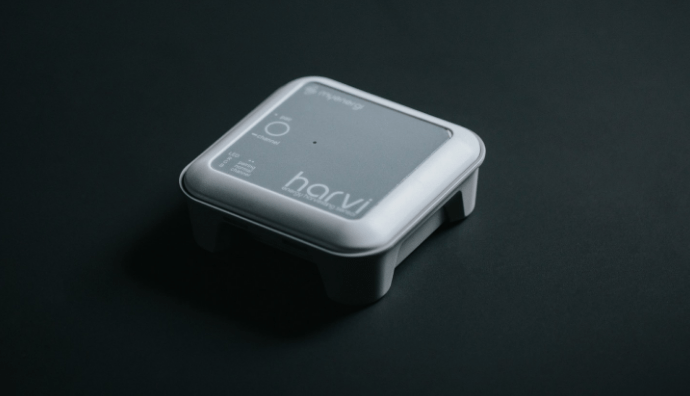 Smart tariff tracking
Our eco smart technology makes intelligent decisions based on your self generated power and the energy tariff you are signed up to. This allows your myenergi devices to optimise for drawing energy from the grid at the lowest possible rate per kWh.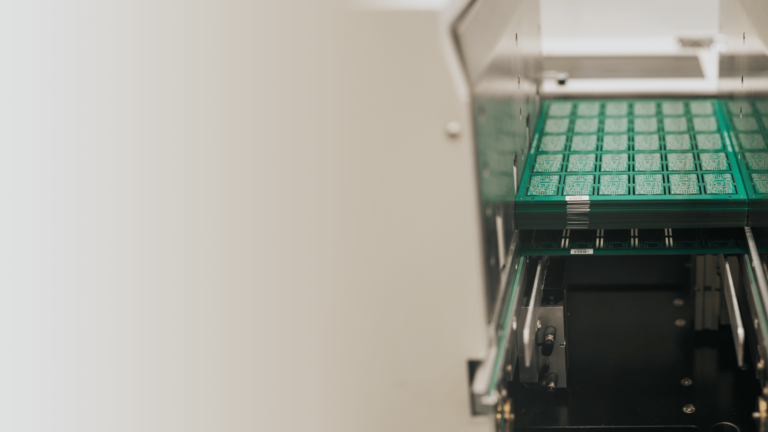 Exceeding safety standards
Safety is of paramount importance. Every myenergi product is engineered to the highest standards possible in terms of energy efficiency, but we place equal importance on safety. While we adhere to all industry safety standards, we are always looking to provide the safest experience possible for our installers and users. That's why we were the first to introduce Pen fault testing ahead of every other manufacturer.