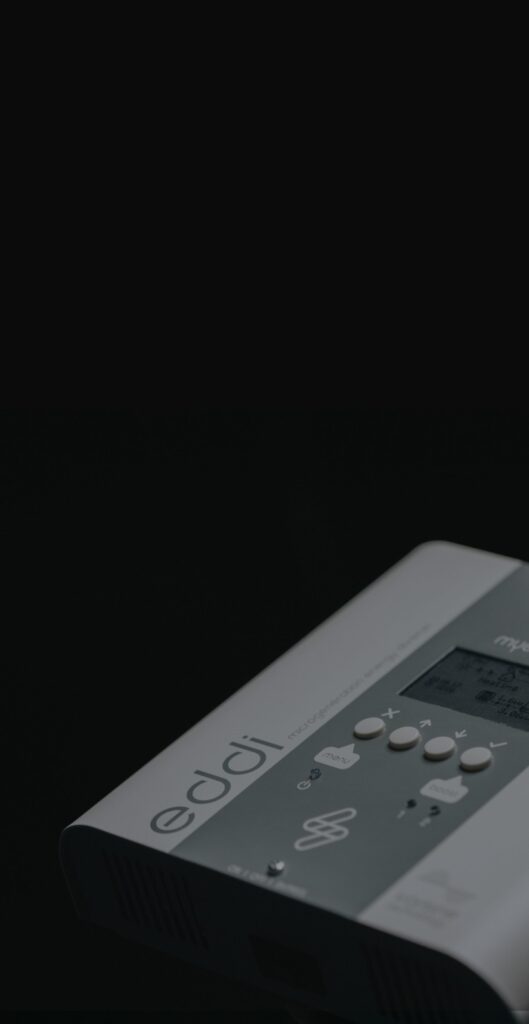 Heat water with solar.
eddi
A smart microgeneration power diverter – designed to help you maximise the consumption of your self-generated solar / wind power.
Buy eddi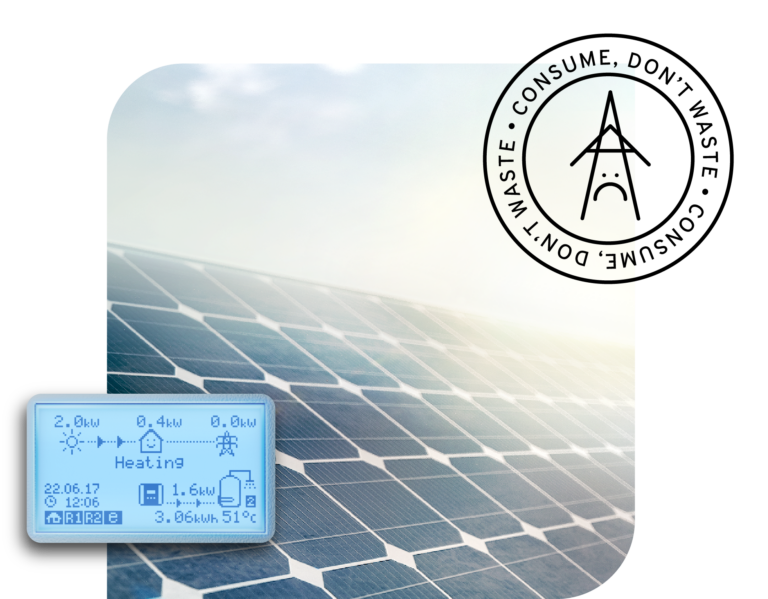 Put the brain into your solar PV system
Are you ready to take control of your solar energy?
With eddi, you no longer have to give away or sell your unused electricity back to the grid. Say goodbye to wasted potential and hello to a smarter energy future. This remarkable device allows you to maximise the consumption of your self-generated solar or wind energy by diverting it to power various aspects of your own property. Heat water with solar and optimising the efficiency of your heat pump or boiler. The possibilities are truly endless!
Don't miss out on the opportunity to be in control of your energy destiny. Join the thousands of satisfied customers who have already embraced eddi and experience the difference it can make in your life.
Shop eddi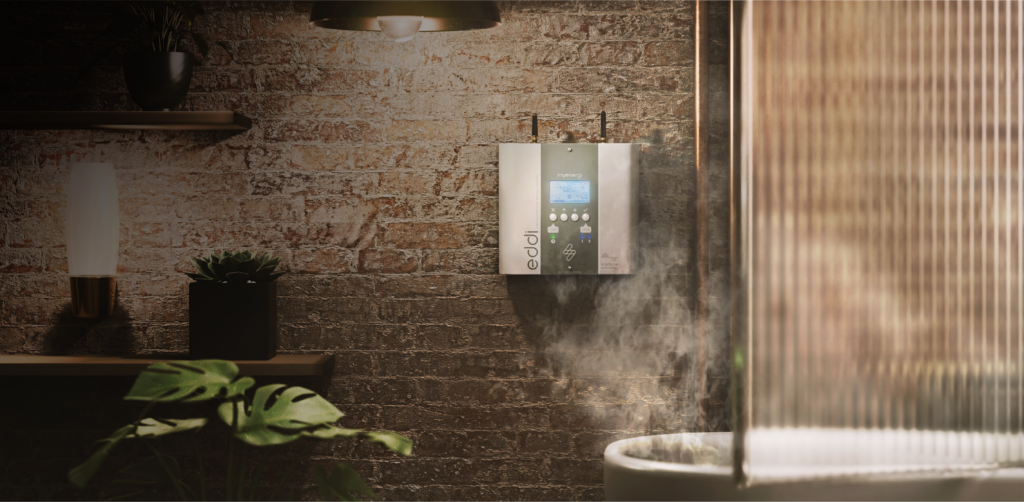 Say goodbye to wasted energy and hello to a smarter, more efficient home powered by the sun.
Buy eddi direct
eddi is intelligent
Watch your energy go further with eddi
eddi easily connects into any existing micro-generation system. When added, eddi continually makes intelligent decisions every <1 second about how and where your energy generation is used around the home. eddi offers 6 key functions : -
eddi redirects surplus solar or wind power within the property, optimising the use of self-generated energy instead of exporting it to the grid. As a result, you can heat water using solar energy at no cost!
eddi efficiently heats your water with minimal solar generation (<1kWh), unlike heat pumps and EV chargers that typically require around 1.4kWh to start. This allows eddi to gradually charge your hot water when the heat pump is inactive.
eddi adjusts heat appliances based on generation levels and water temperature, optimising the most efficient method to maintain heated water.
eddi promotes destratification, ensuring hot water circulates evenly within the tank instead of accumulating at the top. Its secondary circulation function helps distribute hot water throughout your property during peak times, providing instant access to hot water.
Use the myenergi app to adjust and optimise the settings of your eco-smart tech devices, to achieve maximum efficiency of your heat appliances and other smart devices. Set timers for your boiler through the myenergi app.
eddi is a future-proof, eco smart technology, and connects to the internet through WiFi or Ethernet, allowing it to fully integrate and work in harmony with other future smart-grid-ready products around the home, such as heat pumps, battery storage systems (such as libbi) and EV chargers (such as zappi)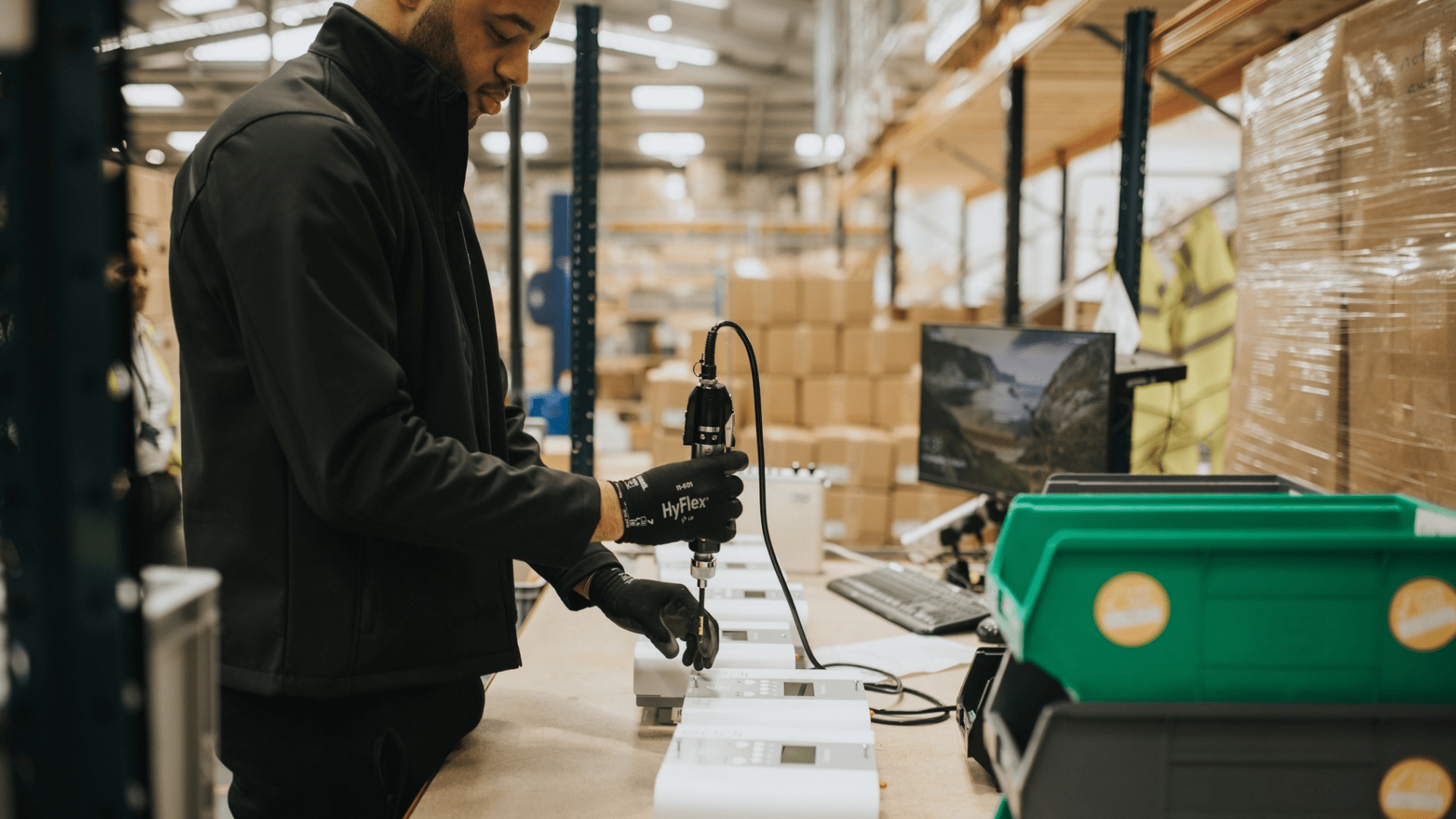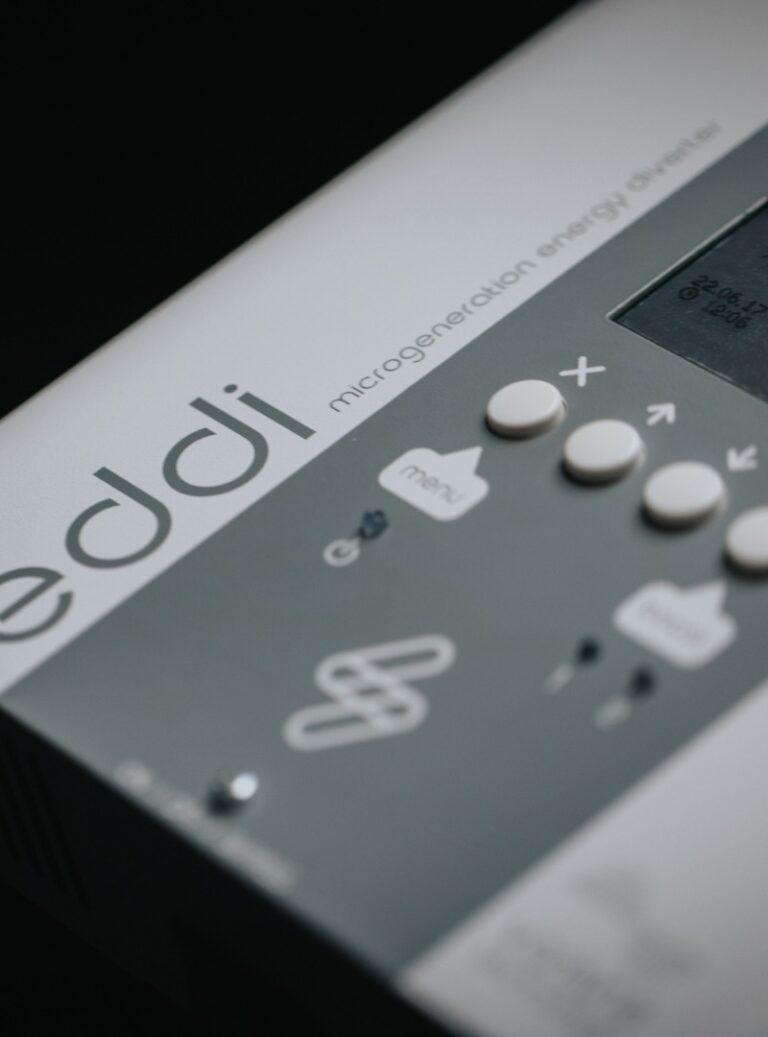 Run your heat pump with the intelligence of eddi
If there is not enough solar generation to power-up the heat pump, eddi takes over the task of heating water using any available solar. We call this low generation trickle charging.
eddi can fully heat your water using much lower amounts of solar generation, such as during winter mornings, late summer evenings or when its overcast, ultimately improving the life and efficiency of the heat pump, and prevents reliance on top ups from the grid.
eddi becomes the automatic heat appliance switch dependent on the level of generation, switching between the heat pump (during hours of optimum generation) or eddi, trickle charges with the immersion heater (during periods of lower generation) dependent on your chosen settings and preferences.
Your browser does not support the video tag.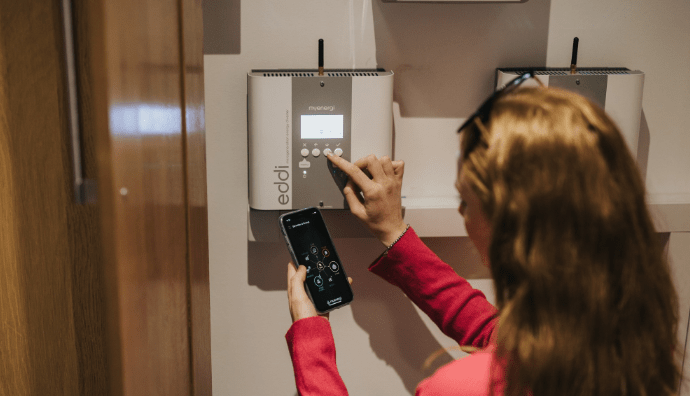 Smart tariff tracking
Our eco smart technology makes intelligent decisions based on your self generated power and the energy tariff you are signed up to. This allows your myenergi devices to optimise for drawing energy from the grid at the lowest possible rate per kWh.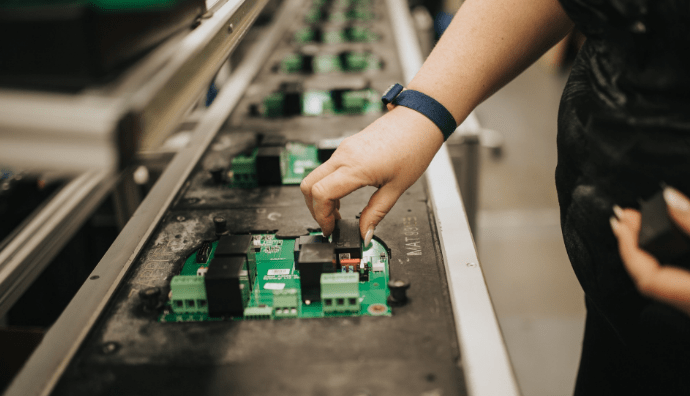 Exceeding safety standards
Safety is of paramount importance. Every myenergi product is engineered to the highest standards possible in terms of energy efficiency, but we place equal importance on safety. While we adhere to all industry safety standards, we are always looking to provide the safest experience possible for our installers and users. That's why we were the first to introduce PEN fault testing ahead of every other manufacturer.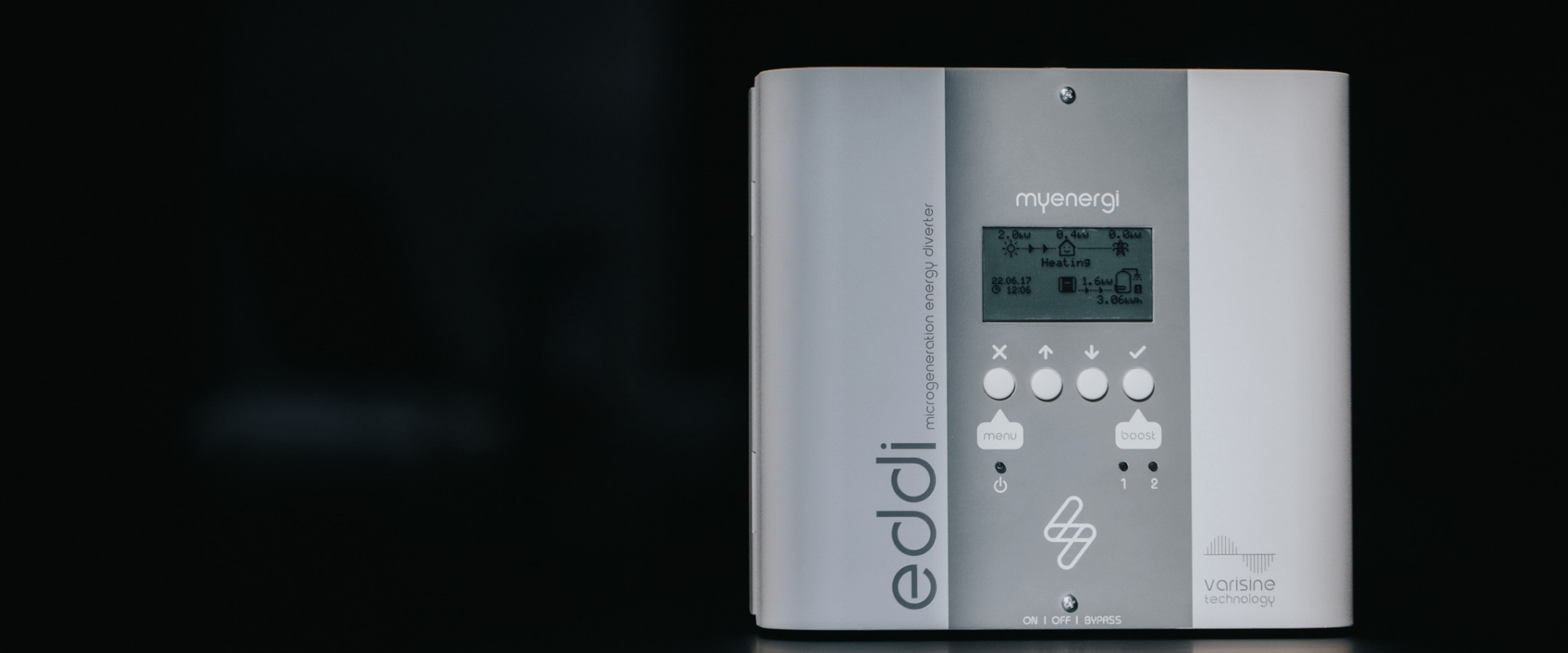 eddi comes with a 3 year warranty
As well as having our excellent technical support team on hand to answer any of your questions and queries, eddi also comes with a 3-year warranty. Once your myenergi eddi has been installed, please register your individual products to take full advance of the 3-year warranty support.
Order eddi now